Lake Placid Dining
Savor the Flavor of the Adirondacks
Dining
Dine at Our Restaurant Dancing Bears in Lake Placid
Home to three of the best restaurants and bars in Lake Placid, High Peaks Resort's dining options serve up delicious food with a side of good times. The famous Dancing Bears Restaurant features classic American cuisine in a cozy mountain-town ambiance. The Bar at Lake House is the perfect après-ski lounge for enjoying a cocktail by the warm fire. During the warmer months, check out The Deck for outdoor dining and cocktails with beautiful views of Mirror Lake.
Dancing Bears Restaurant
Brunch Served from 7 AM to 2 PM | Dinner Served from 3 PM to 9 PM
Dancing Bears has been charming visitors since 1979 with its relaxing, casual dining atmosphere loved by locals and visitors alike. Open for breakfast, lunch, and dinner daily, this is perfect spot to grab a beer and a burger, enjoy a happy hour cocktail, and gather for celebrations and special occasions.
Thanksgiving Dinner
Thursday, November 23 from 12PM to 6PM
A Lake Placid tradition, our annual Thanksgiving dinner is one of our most popular events of the year, so make your reservations now and cross turkey and trimming off your to-do list.
The Deck
The Deck is closed for the season. We'll see you in 2024!
When the warm weather arrives, The Deck is a Lake Placid hotspot for enjoying a cool summer cocktail and one of the best views in upstate New York. Join us May through October and discover your new favorite restaurant in Lake Placid.
About Our Culinary Team
Regional Director of Food & Beverage Jose Juan Colon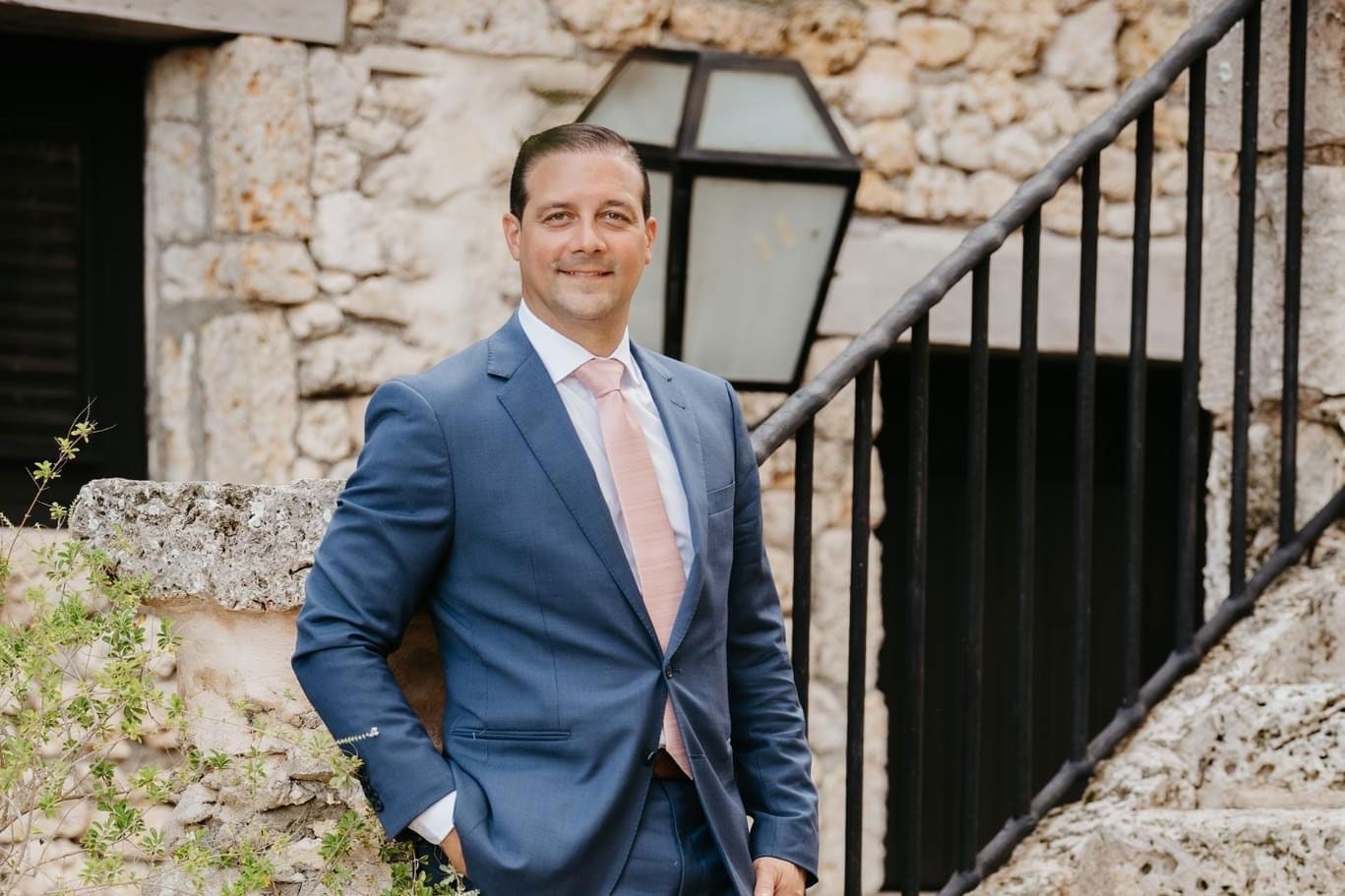 It was in his mother and grandmother's kitchens in San Juan, Puerto Rico, making his favorite traditional dishes, like "Grandma's Belly", a sweet potato fritter, and Salted Cod Salad that Chef José Juan Colón fell in love with food. When his family moved to New York City at the age of 11 his mother encouraged his passion with trips to the local city farmers market where he was exposed to cultures and ingredients from all over the world.
José followed his passion for cooking to Orlando, FL, where he worked in some of the city's top restaurants. He bolstered this hands-on experience with a degree in Culinary Arts from La Universidad Del Este. Upon obtaining his degree, José opened his own Latin barbeque restaurant in Manatí, Puerto Rico, a Latin barbeque restaurant that is still open today. He later returned to Florida to work at the famed Isleworth Country Club under renowned Chef Robert Graham where he found an interest in molecular gastronomy. Chef José wanted to take that style of food and bring it to banquets and catering. In 2012, Chef José got that opportunity as banquet chef at the world's largest Doubletree at Seaworld-Orlando. Chef José first joined Spire Hospitality in 2016 and returned in March 2021 as Executive Chef of Next at the Crowne Plaza Atlanta Midtown.
His commitment to excellence has made him a leader in the hospitality industry, working with well-known hotel brands like Marriott, Sheraton, and Hilton. His natural curiosity and passion for flavors and international cuisine have taken him all over the world, which he incorporates into his cuisine, blending Latin-Caribbean cuisine with Asian flavors. With a modern touch and specialties in molecular gastronomy, Chef Jose's style marries modern attitudes toward food with rustic authenticity.
Sous Chef Elton Ashley
Elton Ashley is an extraordinary and innovative sous chef with a remarkable 11-year journey in the hotel industry. Born and raised in the vibrant culture of Jamaica, Elton's passion for cooking found its roots under the loving guidance of his grandfather. From a tender age, he learned the art of crafting delicious Caribbean dishes like jerk chicken, rice and peas, curry chicken, and oxtails, filling his heart with flavors and memories that would shape his culinary path.
When fate led him to the United States and into the bustling kitchens of the largest Double Tree by Hilton in Orlando, Florida, Elton's world expanded exponentially. Embracing the diversity of cultures around him, his curiosity for cultural cuisine flourished. As he embarked on this culinary voyage, Elton's skills and experience grew, eventually blossoming in the hospitality industry. During the challenges of the pandemic, a new opportunity beckoned, taking Elton to the serene landscapes of the Adirondack Mountains. At the High Peaks Resort, he embarked on a fresh chapter, gracing the kitchens of The Dancing Bears, where his passion for creating heartwarming dishes continued to shine. With each plate he crafts, Elton brings not just flavors but also the essence of his heritage and the warmth of his experiences, making him a true culinary artist who touches the hearts of all who taste his creations.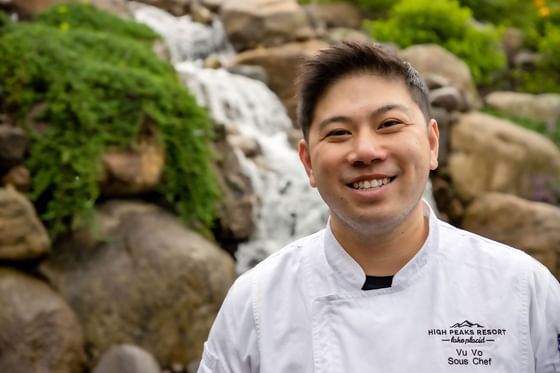 Sous Chef Vu Vo
Meet Vu Vo, a Sous Chef with a passion for culinary artistry, born and raised in New Orleans to Vietnamese immigrant parents. From a young age, he immersed himself in the world of cooking, and his journey led him to earn an Associate Degree in Culinary Arts from Delgado Community College in 2011. Vu honed his skills in some of New Orleans' finest establishments, including Maison Dupuy, Hotel Modern, and Le Foret.
Inspired by his family's heritage, Vu's heart gravitates towards Asian cuisine, and he skillfully blends western techniques with Asian ingredients to create dishes that resonate with guests. When not in the restaurant kitchen, he finds joy in cooking the comforting dishes of his childhood, such as Vietnamese BBQ pork chop with rice, pickled vegetables, and a fried egg – a taste of home that he cherishes. With a genuine love for his craft and a flair for combining flavors, Vu Vo continues to captivate hearts and palates as a gifted chef.