Hiking High Falls Gorge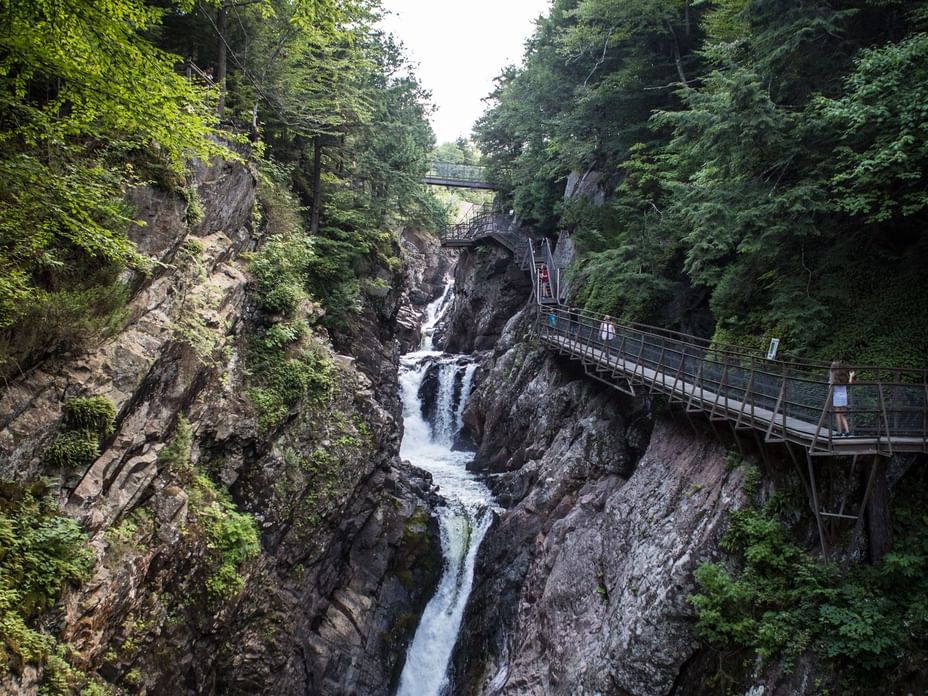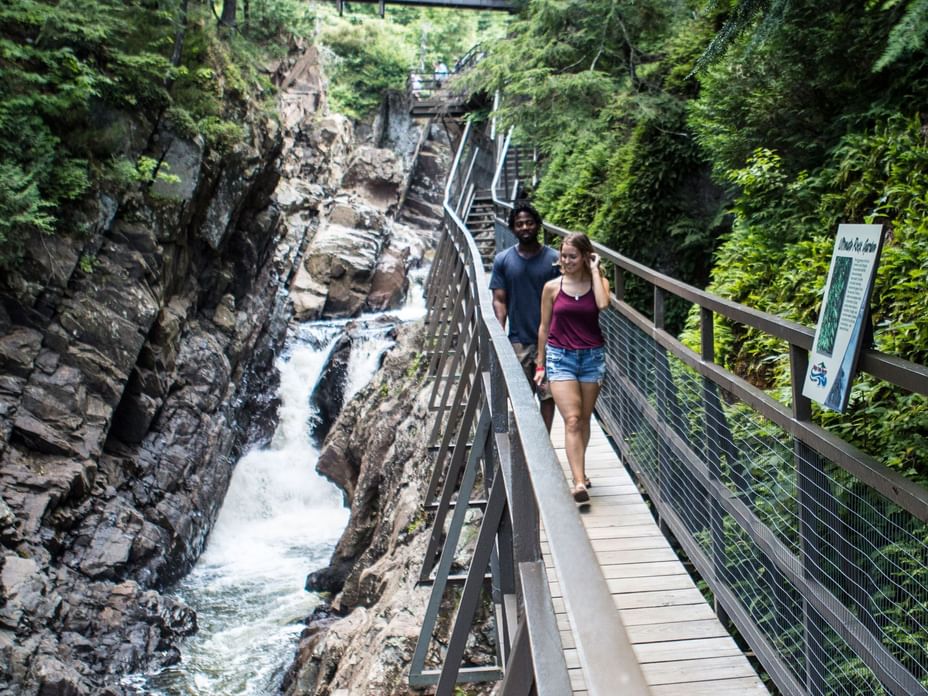 You can't talk about Adirondack waterfalls without talking about High Falls Gorge. Traversing the bridges, cliff-side walkways, and viewing platforms, at High Falls Gorge you experience the AuSable River close enough to feel the mist on your face. The half-mile waterfall walk is a breathtaking walk perfect morning or afternoon attraction for every member of your family, but you can explore the steep nature trail as well and enjoy the gorge grounds all day included with your admission.
The offer includes:
High Falls Gorge Package Includes
$50 property credit
Admission to High Falls Gorge for each member of party
High Peaks Resort or Lake House baseball cap from Trailhead Market
Bottle of water from Trailhead Market
Highlights
High Peaks Resort Amenities
Amenities included in all High Peaks Resort stays:
Welcome beverage on arrival
Morning coffee and afternoon refreshments in the High Peaks Resort lobby
Access to our 24-hour fitness center
Access to our indoor pool
High-Speed Complimentary Wi-Fi
Seasonal Amenities
Weather-dependent amenities include in all High Peaks Resort stays:
* Water amenities require a minimum temperature of 62° in Mirror Lake.
About High Falls Gorge
High Falls Gorge is a 22-acre, privately owned nature park. Since the 1890s High Falls Gorge has provided safe trail access for all ages to an otherwise inaccessible narrow granite walled gorge with four spectacular waterfalls. Today sturdy steel bridges, walkways, and groomed walking trails replaced the rugged wood footbridges and beaten paths written about in The Plattsburgh Sentinel, dating back to July 28, 1899.
Terms and conditions
Terms & Conditions
Rate does not include taxes, gratuities, or other incidental charges.