Facials & Skin Treatments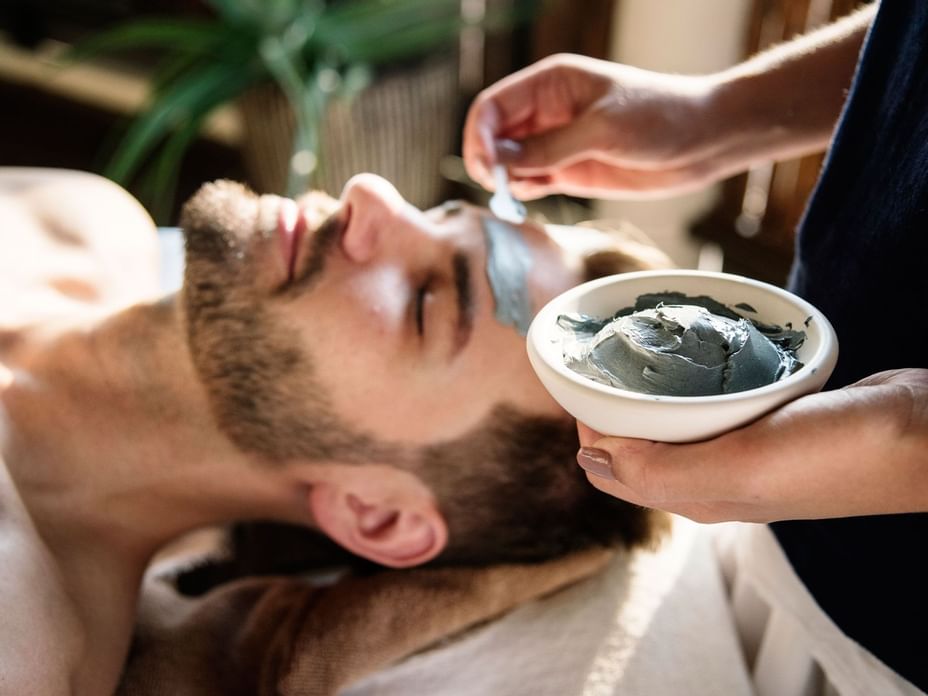 Dry, oily, uneven sensitive or acneic skin conditions and eye concerns can all be addressed with customized facial treatments. After a thorough consultation, your skin therapist will provide the best combination of products, personalized aromas, and techniques and design a customized facial that will move your skin toward balance and reveal its natural beauty.
Aveda Tulasāra™ Facial
Our most popular and loved facial! This includes a deep cleansing of the décolleté, shoulders, neck, and face as well as Aveda's signature Perfecting Plant Peel™. The Plant Peel will remove all dead unwanted skin as well as a full cleanout of the pores leaving you with a radiant layer of skin followed up with a customized moisturization based on your skin type. Includes a hot towel foot compresses with a lower leg and foot massage and light massage to the neck and shoulders for full-body pampering.
Classic Facial
Includes deep cleaning of face, neck, and décolleté, with hand and foot massage with hot towel compress.
Botanical Skin Resurfacing
Aveda's botanical alternative to microdermabrasion reveals a truly radiant complexion and smoother skin – without irritation or redness.
Back Facial
Designed to bring purity and balance to the skin on the back, this treatment will focus on deep cleansing, skin exfoliation, masque therapy with a series of hot towels followed by hand & foot massage. Perfect if you are having skin challenges on your back, seasonal skin changes or for a special occasion.
Perfecting Plant Peel™
Powered by plants, Aveda's Perfecting Plant Peel™ performs like a 30% glycolic peel – naturally and without redness and irritation.