Massage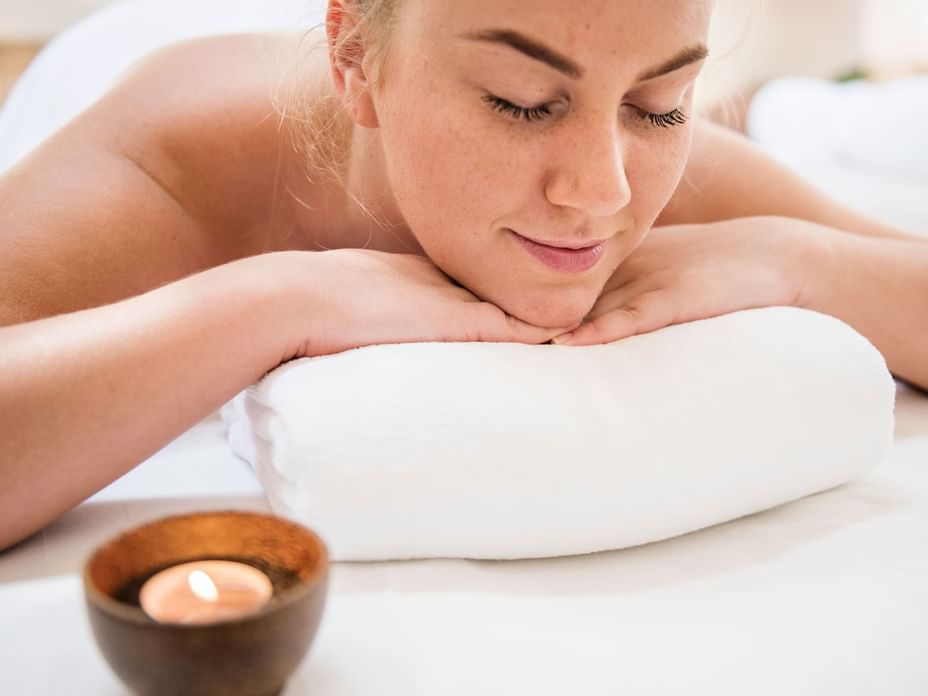 Surrender to the benefits of therapeutic massage by one of our licensed massage therapists. Our staff is trained in a multitude of techniques designed to relax and rejuvenate the body.
Swedish Massage
A classic form of body massage that relaxes the body, improves muscle tone, and stimulates circulation.
Deep Tissue
Focusing on the deep layers of the muscle tissue, this massage aims to release the chronic patterns of tension in the body.
50 minute $150
80 minute $180
Stress Relief
Clinically proven to reduce feelings of stress, the aromas of lavender and clary sage are incorporated throughout this body massage combining Swedish and deep tissue massage along with foot reflexology, acupressure points, and guided meditation to calm and rejuvenate you.
50 minutes $150
80 minutes $180
R&R CBD
Enjoy natural pain relief and relaxation with a full body massage using house-blended CBD massage oil. Add the aromatherapy oil of your choice to make it your own!
50 minutes $160
80 minutes $220
Mother-to-Be
Designed for soon-to-be mommies, this massage improves circulation and relieves the stresses of pregnancy. (Available after the first trimester and only with a doctor's approval.)
50 minutes $140
80 minutes $180