Cunningham's Ski Barn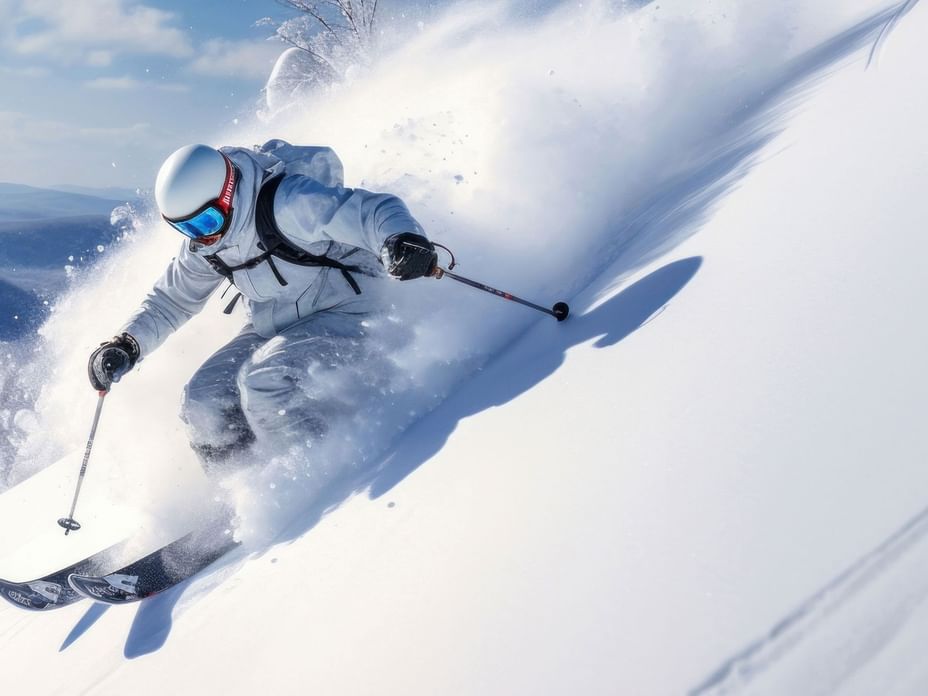 Cunningham's Ski Barn, the oldest ski shop in North America, has a rich history dating back to 1909 when it originated from a North Creek general store founded by P.J. Cunningham, the state district Forest Ranger. Over time, it evolved into a specialized hub for skiing equipment. In the 1930s, Butler Cunningham, P.J.'s son, played a pivotal role in developing Gore Mountain into a renowned ski area. The legacy continued with Patrick J. Cunningham, who ran the store for 50 years and had an impressive ski racing career.
Today, the shop is in the capable hands of Tyler Cunningham, Pat's son. Tyler, an alumnus of Burke Mountain Academy and St. Lawrence University, returned to the Adirondacks after a career in New York City's financial services industry to carry forward the family legacy. Cunningham's Ski Barn offers top-notch rental equipment, including new Volkl & Blizzard skis and Tecnica boots, so you can get everything you need for an awesome day on the slopes without the long wait times and high rental prices at the mountain. Conveniently located in downtown Lake Placid the Cunningham's Ski Barn provides a comfortable rental experience with fast & friendly service.
As a special treat, guests of High Peaks Resort receive an exclusive 10% discount on ski rentals at Cunningham's Ski Barn when showing their room key. Experience skiing with a touch of history in Lake Placid, NY!
2599 Main Street 12946 Lake Placid United States
MondayBy Appointment
TuesdayBy Appointment
WednesdayBy Appointment
Thursday10:00 AM - 5:00 PM
Friday10:00 AM - 5:00 PM
Saturday10:00 AM - 5:00 PM
Sunday10:00 AM - 5:00 PM