Skyride at the Olympic Jumping Complex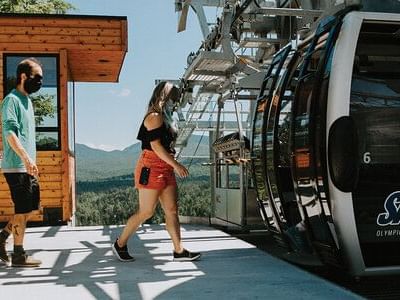 Stand alongside the ramp that ski jumpers launch themselves from before flying over the length of a football field. Explore the site on our 8-person Skyride, a state-of-the-art pulse gondola, followed by a glass-enclosed elevator ending at the observation deck of the K-120 meter jump.

Located 2.7 miles from High Peaks Resort.
5486 Cascade Road 12946 Lake Placid USA