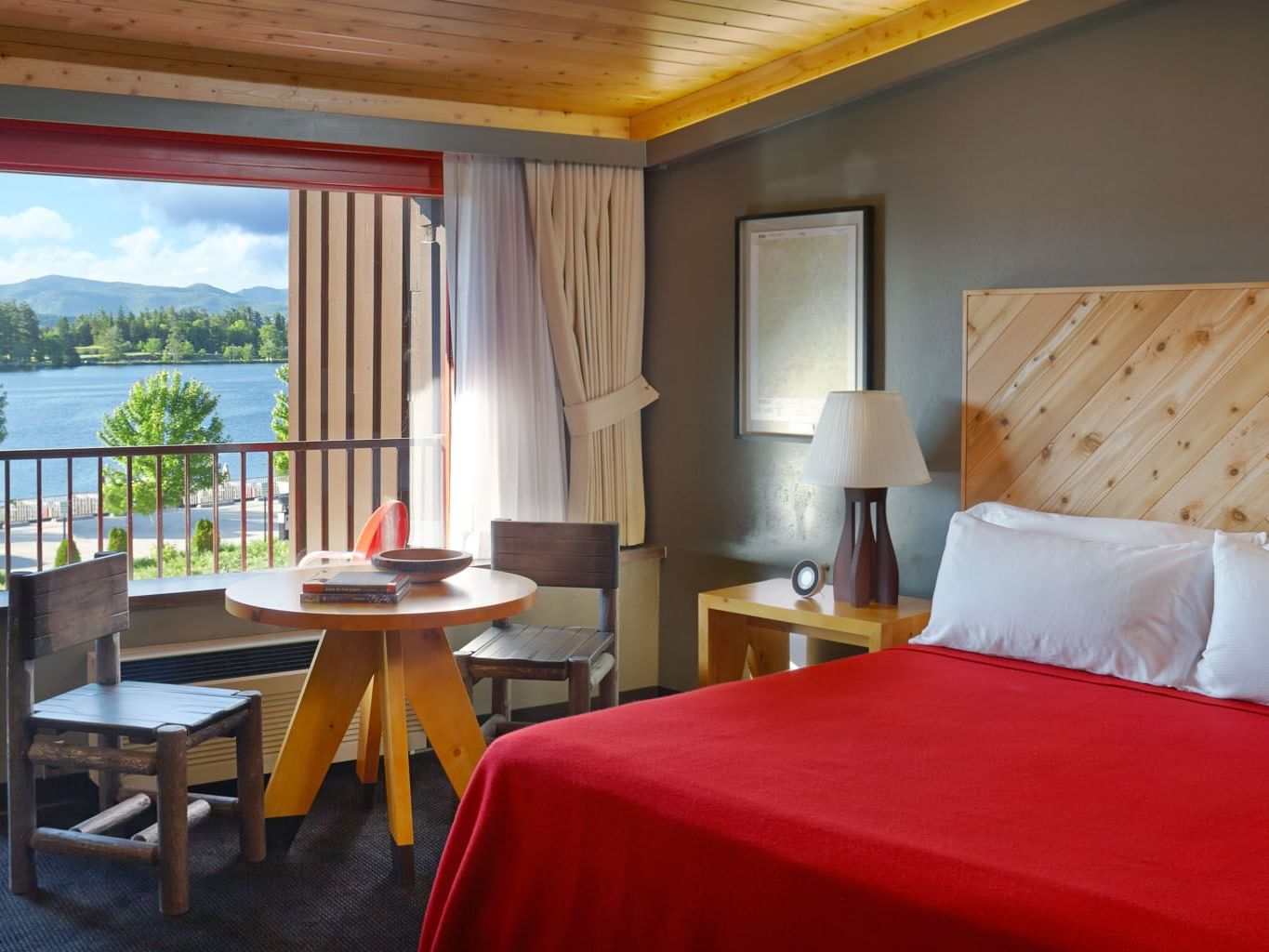 Single King
Indulge in the warmth and authenticity of the Lake House at High Peaks Resort. Our Single King room blends bold design elements with the breathtaking beauty of the natural surroundings. The walls are adorned in a rich charcoal grey color with vibrant red trim, perfectly complemented by the warm wood ceilings, creating an atmosphere of comfort and genuine charm.
Large windows fill the room with natural light and most offer stunning views of the serene lake and majestic mountains. Relax on the comfortable king-size bed and enjoy your favorite shows on the sleek flat-screen television. A Lavazza coffee maker is provided for your convenience, ensuring you can start your day with a perfect cup of coffee that warms both body and soul.
For those in need of a dedicated workspace, the room features a well-appointed work desk and chair, allowing you to attend to your tasks while surrounded by the inviting ambiance. A mini-refrigerator is also available for storing your refreshments. To embrace the beauty of the outdoors, step out onto the private balcony or private patio, where you can savor a morning coffee or unwind with a glass of wine, feeling a genuine connection to the natural wonders that surround you.
---
Additional Amenities May Be Requested
Subject to availability.
Microwave ($10 per night)
Rollaway Bed ($25 per night)
Pack n' Play
In-Room Amenities
Work desk with office chair
Balcony or patio with outdoor seating