Reunions & Private Parties
Contact us today to book your family reunion in Lake Placid.
We bring people together over cocktail receptions in the courtyard, games of Marco Polo in the pool, and hot dogs. Plan your Adirondack family reunion with High Peaks Resort and enjoy a variety of amenities close to downtown Lake Placid, Mirror Lake, and the Olympic venues. Book a conference room for big gatherings, plan an outing on the lake with our fleet of kayaks, rowboats and stand-up paddleboards, and return to the resort for a barbecue on the Lake House lawn.
Private Parties
Our private party rooms and on-site catering options help you create the perfect private event – whether an intimate birthday celebration or a grand company dinner.
Expert staff mobilized to make sure your event goes exactly as planned. Catering menus that offer variety and accommodate dietary restrictions. On-site amenities for hotel guests to elevate any private party. These are just a few of the extras you get when you host your best friend's bridal shower, sister-in-law's baby shower, or dad's retirement dinner at High Peaks Resort. Need a place to hold a company holiday party? We've got you covered.
Our variety of meeting rooms, private party venues, private dining rooms, and common spaces allow us to personalize your party layout to create the perfect atmosphere. Need a big dance floor for the Horah to Hava Nagila? Or a cozy room with ample seating for an engagement cocktail party? We can do that. Our team is here for you to create a private event that goes off without a hitch.
Let us help you plan and deliver an experience that everyone will be raving about long after checkout. Submit a contact form or call our team today to create a masterfully planned private party for you and your guests.
Gather your friends and family for a special celebration
Bridal Showers
Baby Shower
Retirement Dinners
Anniversary Celebrations
Company Holiday Party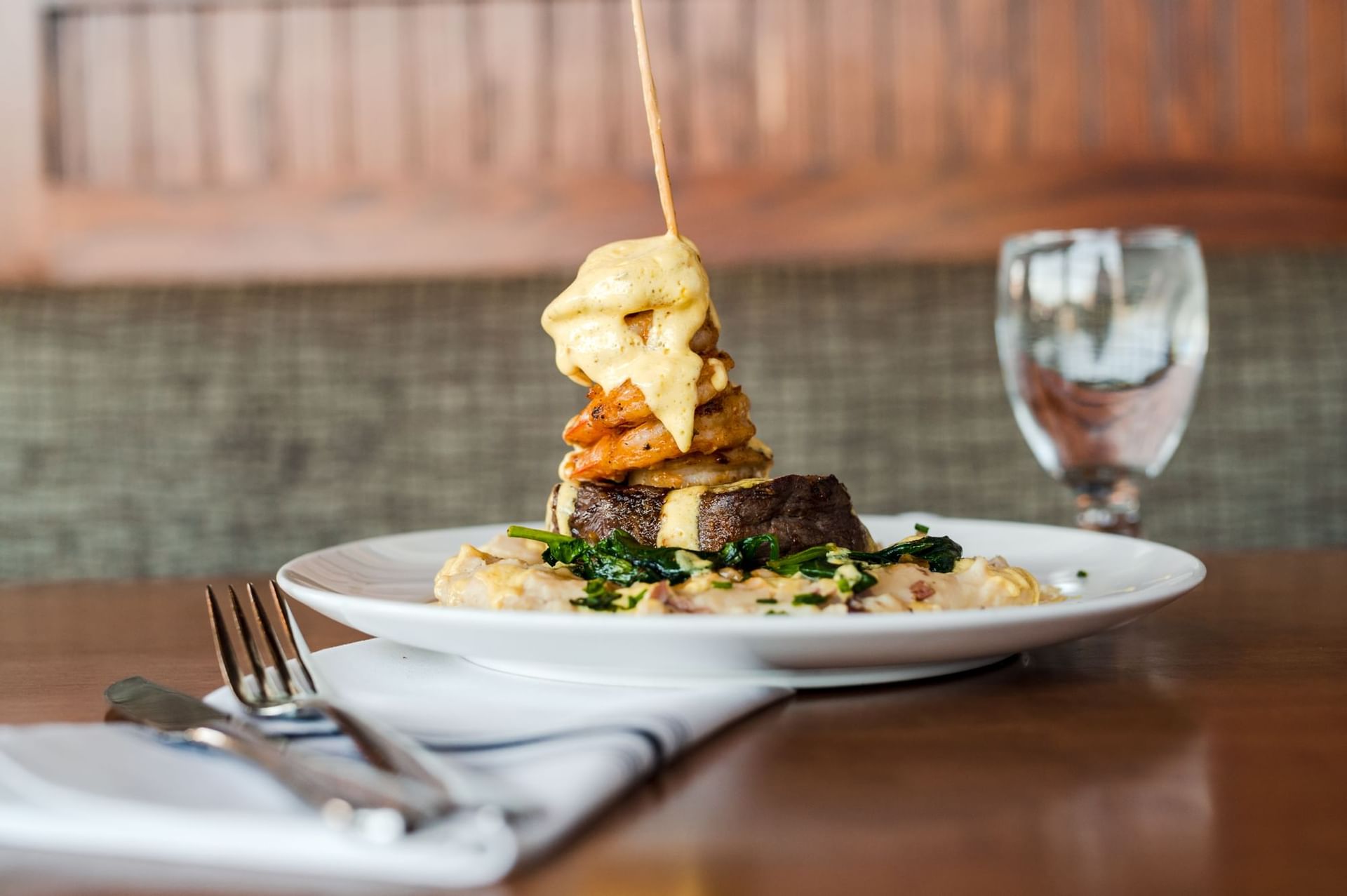 Family Reunions in Downtown Lake Placid
For many families, Lake Placid is a special place, where memories of swimming in the lake, or the annual trip to Whiteface, are stories that get told at family gatherings across the country. Why not bring the magic of those memories to life by planning a family reunion at High Peaks Resort?
With ample amenities to satisfy all ages, and immediate access to downtown Lake Placid, the opportunity to make new memories with loved ones awaits. Challenge those grandkids to a race down Upper Parkway or Boreen, teach your kids how to properly handle a canoe, and then relax at a table set for the whole gang.