Whiteface Mountain Ski Center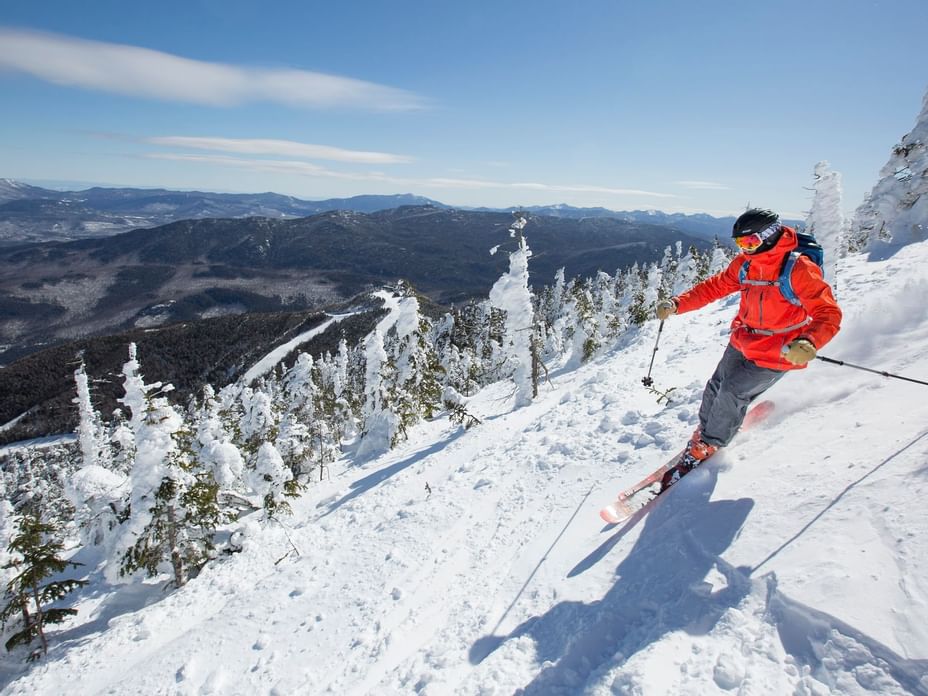 The Whiteface Mountain Ski Center is a ski resort located in Wilmington, New York, and is managed by the Olympic Regional Development Authority (ORDA). It is known for being the largest ski resort in the state and one of the premier ski destinations in the eastern United States. The ski center offers skiers and snowboarders a variety of terrain for all skill levels, including beginner, intermediate, and expert trails.
The ski center is home to 85 trails and 3,166 vertical feet of skiing, with the highest elevation being 4,865 feet. It also features 5 high-speed lifts, including a gondola, and a total lift capacity of more than 18,000 skiers per hour. The resort offers a variety of terrain parks for freestyle skiers and snowboarders.
In addition to skiing and snowboarding, the Whiteface Mountain Ski Center also has a ski and snowboard school for both children and adults, as well as rental equipment and retail shops. The resort is open from late November through April, depending on snow conditions. The Whiteface Mountain Ski Center is known for its challenging terrain and beautiful scenery, making it a popular destination for skiers and snowboarders of all skill levels.
5021 New York 86 12997 Wilmington United States
Monday08:30 - 17:30
Tuesday08:30 - 17:30
Wednesday08:30 - 17:30
Thursday08:30 - 17:30
Friday08:30 - 17:30
Saturday08:30 - 17:30
Sunday08:30 - 17:30