Eco-Friendly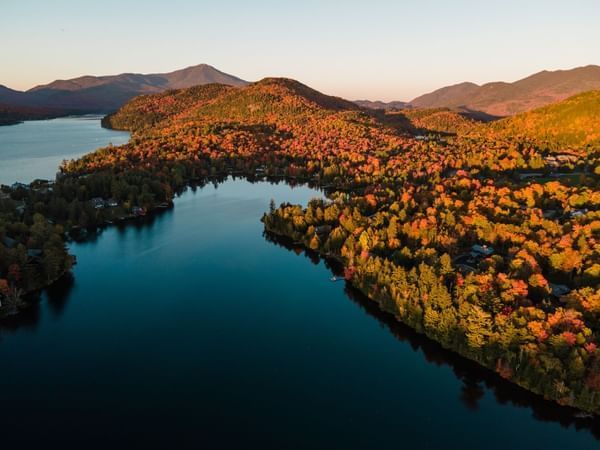 Choose a green hotel for your visit to Lake Placid with a stay at High Peaks Resort. From basic eco-friendly practices like our towel reuse program to more impactful green options, including the choice to decline housekeeping on a daily basis to save water, energy, and reduce the use of cleaning chemicals, we invite guests across our three unique experiences (the Resort, Lake House and the Waterfront Collection) to help us protect the Adirondack Park and all its beauty.

Eco-Friendly Guest Perks
Guests can choose to forgo daily cleanup from housekeeping and get a $5 credit for each day you decline cleaning services for use at any one of our on-site bars and restaurants, including Dancing Bears Restaurant. Alternatively, you can also donate your credit to the Mirror Lake Watershed Association, a local organization combating invasive species and other threats to the ecology and beauty of pristine Mirror Lake.
Clean The World
High Peaks Resort is a member of Clean The World, the largest global recycler of hotel amenities. We give them all of your unused soap, shampoo, conditioner, and body wash to recycle and repurpose for use here in the United States and around the world to those in need. Each day 5,500 children die from diseases that can be prevented by up to 65% through regular hand washing with bar soap. Around 2 million children perish annually from acute respiratory infection (pneumonia) and diarrheal diseases that spread unchecked through communities in developed and underdeveloped countries. Soap can put an end to that suffering and save lives in the process.