Pools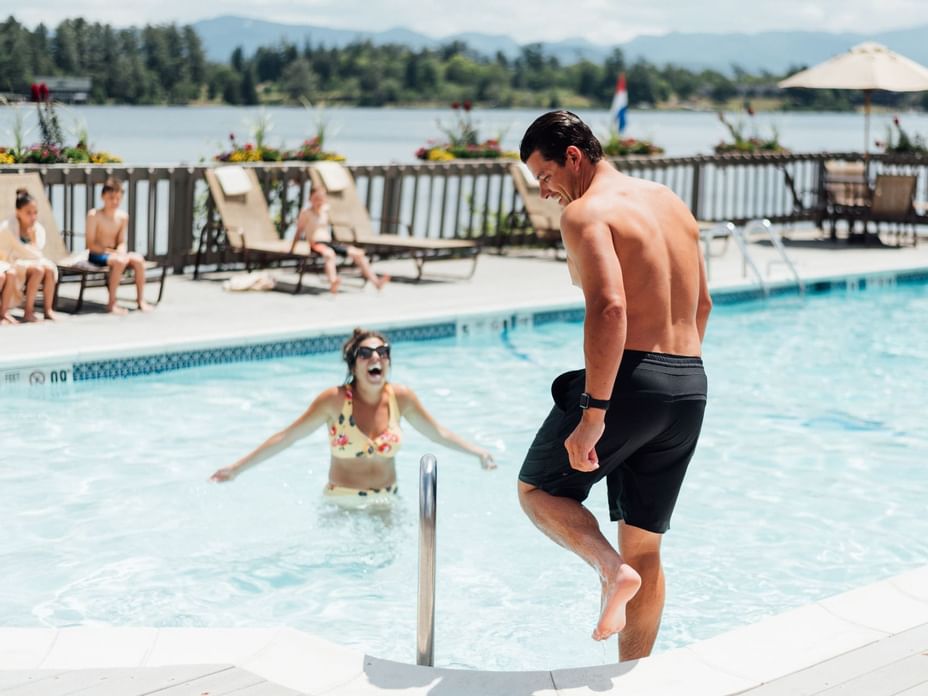 Two Indoor Pools
Located in the Main Building and Lake House our two indoor pools are perfect for a swim any time of year.
Important Announcement
The indoor pool in the High Peaks Resort main building is currently closed for renovation. Guests are welcome to enjoy the indoor pool at Lake House and our two outdoor pools.
Two Outdoor Pools
Open seasonally, our outdoor pools located in our Waterfront Collection and Main Resort are perfect for cooling off on hot summer days.