High Peaks Resort
Dis-Lodge & Re-Sort in Lake Placid, NY
The Adirondacks Awaken
A Spectacular Transition from Winter to Spring!
High Peaks Resort is your home base this spring, whether you're looking for adventure, relaxation, or a remote working situation. Need a suite where you can work quietly? Check out the main resort! Want a hotel room with a Jacuzzi tub for a spring break getaway? Book at Waterfront Collection! Looking for a laid-back mountain retreat vibe with ample space to spread out safely? Lake House it is!
This spring take the vacation you deserve and stay with us in New York's Adirondack Mountains. Lake Placid is one of the best places for a quick weekend or mid-week getaway, and High Peaks Resort's three lodging experiences are all located on Main Street right downtown. Enjoy strolling by local shops or the walking path around Mirror Lake, then dine with us on-site at our Lake Placid restaurant Dancing Bears and find plenty of socially distanced activities to experience. While spring hiking is limited due to varying conditions in the High Peaks, there are plenty of walking and nature trails around Lake Placid that offer views, fresh air, and a chance to stretch your legs.
At all three of our properties, you'll find reassuring cleanliness and safety protocols, as well as an array of hotel amenities to keep everyone engaged and having fun.
Join us this Spring at High Peaks Resort!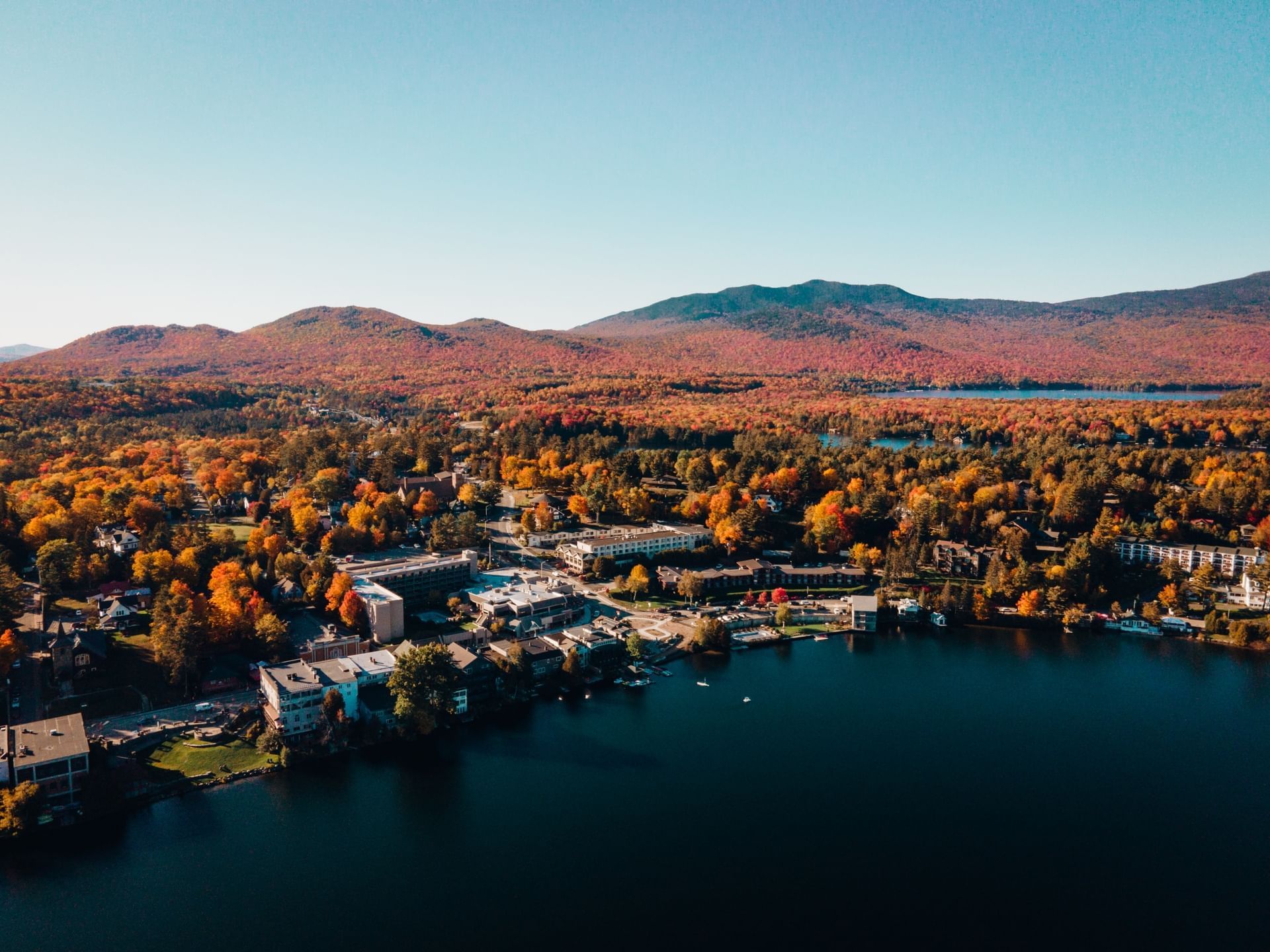 We're pet-friendly! 
This season, bring the whole family (pups included!) for a lake Placid winter getaway in New York's Adirondack Mountains. No matter which hotel experience you choose, get ready for an unforgettable adventure with spectacular hotel amenities on Mirror Lake!

Did we mention that we're pet-friendly?
Your pup will enjoy the warm, cozy atmosphere in our resort just as much as you!