John Brown Farm State Historic Site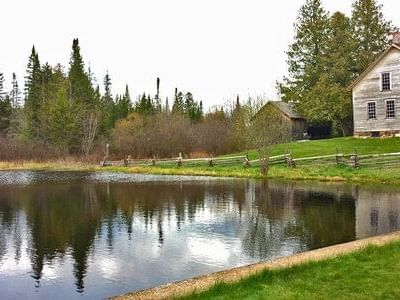 John Brown Farm State Historic Site is located in the town of North Elba, New York, near Lake Placid. The farm was home to abolitionist John Brown and his family from 1849 until his death in 1859. Brown is best known for his raid on Harpers Ferry in 1859, which was an attempt to spark a slave rebellion and ultimately led to his execution.
The farm is now a state historic site and open to the public for tours. Visitors can learn about John Brown's life and his role in the abolitionist movement, as well as the history of the farm and the Adirondack region. The farm features several original buildings, including the farmhouse, barn, and blacksmith shop. Visitors can also see a replica of the log cabin where Brown and his family lived when they first arrived at the farm.
In addition to touring the farm, visitors can also hike on the property's nature trail and take in the beautiful Adirondack scenery. The farm is also a popular spot for birdwatching, as it is home to a variety of bird species. Visitors can also attend special events and programs throughout the year, such as living history demonstrations and lectures on John Brown's life and legacy.
Overall, John Brown Farm State Historic Site is a must-see destination for anyone interested in American history and the abolitionist movement. It provides a unique opportunity to learn about one of the most important figures in American history and gain insight into the life of the man and his time, while also enjoying the beautiful Adirondack scenery.
Located 3.2 miles from High Peaks Resort.
115 John Brown Road 12946 Lake Placid United States
Monday10:00 - 17:00
Wednesday10:00 - 17:00
Thursday10:00 - 17:00
Friday10:00 - 17:00
Saturday10:00 - 17:00
Sunday10:00 - 17:00