Golf in the Adirondacks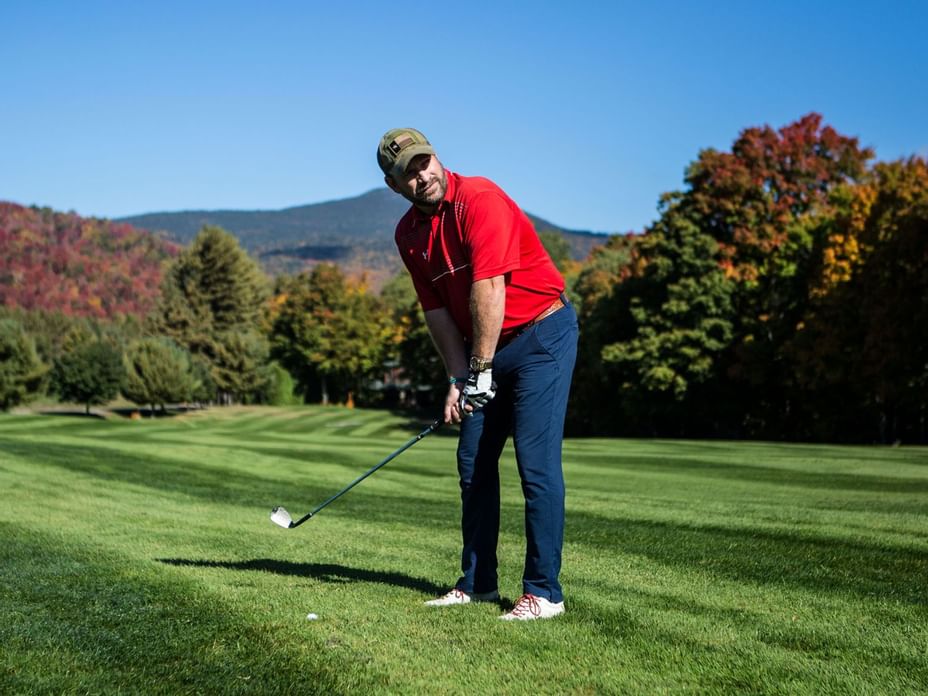 Start your stay with a glass of sparkling wine and enjoy fantastic views of the Adirondack Mountain landscape from your guest room. Begin the day with breakfast at Dancing Bears Restaurant and followed it up with golf at one of Lake Placid's most popular golf courses.
The 2022 golf season has come to an end. Stay tuned for 2023 availability.
The offer includes:
Golf in the Adirondacks
Highlights
Lake House Amenities
Amenities included in all Lake House stays:
Welcome beverage on arrival
Morning coffee and afternoon refreshments in the High Peaks Resort lobby
Access to our 24-hour fitness center
Access to our indoor pool
High-Speed Complimentary Wi-Fi
Seasonal Amenities
Weather-dependent amenities include in all Lake House stays:
* Summer water amenities require a minimum temperature of 62° in Mirror Lake.
About Whiteface Club & Resort
Experience the beauty and challenge of one of this Country's oldest golf courses, steeped in over 100 years of rich history.
Ranked #4 in the Classic Course category and #11 overall in New York State by Golfweek— March, 2014 Ranked #12 in New York State by Golfweek — March, 2013
Terms and conditions
Terms & Conditions
Two-night minimum.
Golf vouchers included with your advanced reservations.
Tee times must be made in advance with Whiteface Club & Resort. Call 518-523-2551 to book your tee time.