Lake Placid Conferences & Meetings
Home of the Uncommon Conference
There's a big difference between hosting a corporate retreat in a conference center where no one leaves the hotel and creating a retreat where your team can get down to business during the day yet experience unique team-building challenges.
We elevate meetings, retreats, ski group getaways, and family reunions to the next level by creating an experience to meet your unique needs. As Lake Placid's premier hotel and conference option, offering 10,000 square feet of meeting and conference space, we can accommodate small board meetings and groups of 300 people.
Tailored Meetings & Conferences
High Peaks Resort specializes in custom conference services, which lets you put together a group retreat that will exceed expectations. It doesn't hurt that we're located within a short drive of Albany and Saratoga in the largest nature preserve in the U.S. or that Lake Placid's history includes hosting two Winter Olympic Games. Team building while bobsledding or a cocktail party at the top of a 120-meter ski jump? Lake Placid is one of the few locations you can do both on the same weekend. Go ice skating or curling on Olympic ice? Lake Placid indoor ice skating rinks are legendary.
Our goal for your meeting or corporate retreat is to ensure your team has everything you need to make your meetings extraordinary – whether at a keynote address, or checking out Lake Placid's many activities and experiences. Explore our unique Upstate New York meeting venues and start planning your next retreat today.
Your personalized event at High Peaks Resort includes:
On-Site Conference Services Manager
Off-Street Parking
Complimentary Upgraded Wi-Fi
Group Dining Options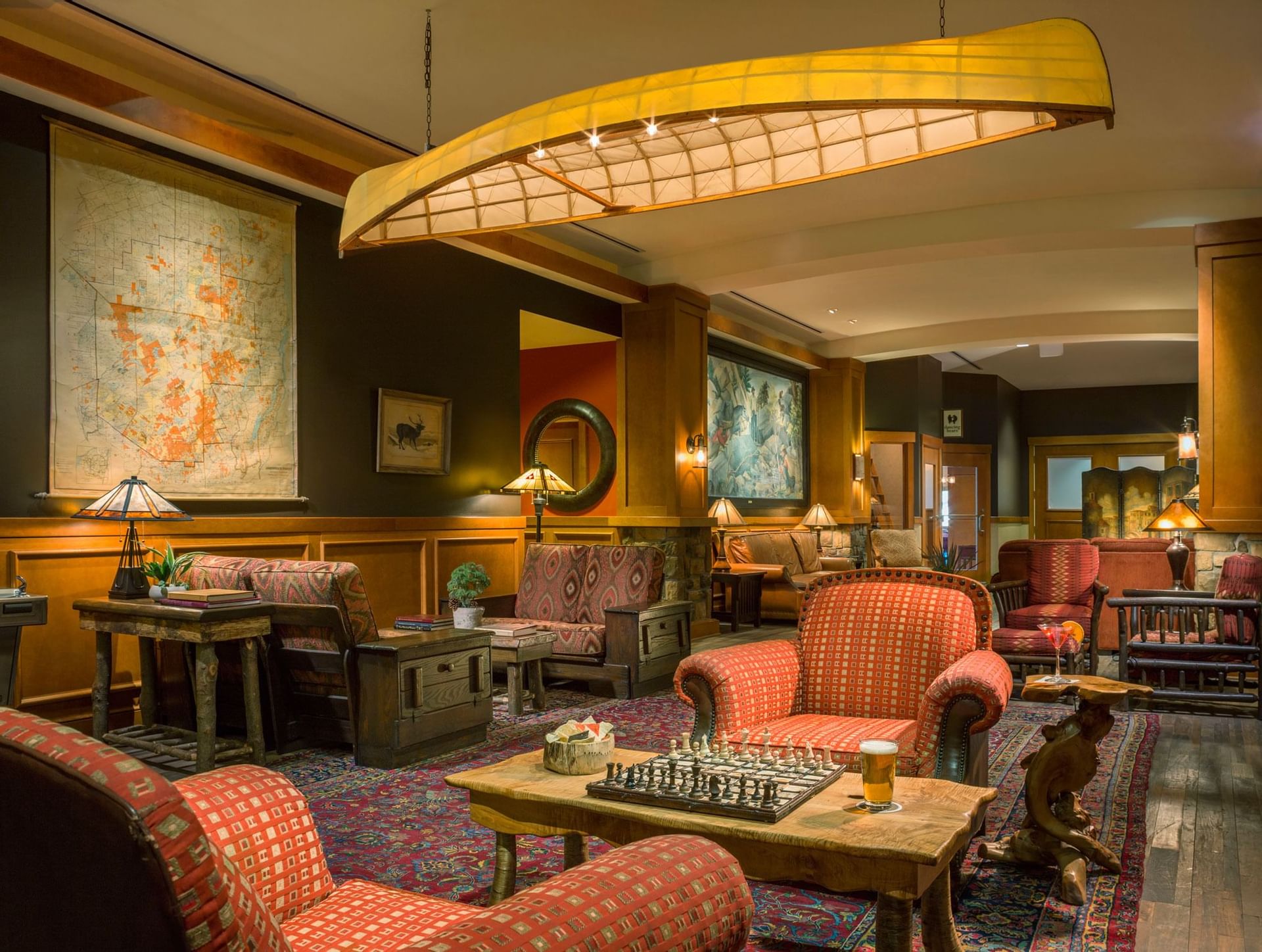 Corporate Retreats
Develop your team dynamics under the guise of discovering hidden creative talents with a paint n' sip party, or hit the links and work out the kinks in a business deal at one of Lake Placid's challenging golf courses.
During your corporate retreat, you will push the refresh button with your group and enjoy the resort's amenities during unstructured time. Take advantage of the fact that Mirror Lake is just a few feet from your hotel room with our on-site watercraft. Promote your principles at your own Gold Medal Games that present new challenges and give your team a chance to show their skills and flex their muscles.
One of the oft-ignored keys to success for a corporate retreat is downtime for everyone to connect on a personal level and blow off steam. Dancing Bears Restaurant, our on-site restaurant, is what après meeting meet-ups are made of.