Lake Placid Conferences & Meetings
Home of the Uncommon Conference
There's a big difference between hosting a corporate retreat in a conference center where no one leaves the hotel and creating a retreat where your team can get down to business during the day yet experience unique team-building challenges.
We elevate meetings, retreats, ski group getaways, and family reunions to the next level by creating an experience to meet your unique needs. As Lake Placid's premier hotel and conference option, offering 10,000 square feet of meeting and conference space, we can accommodate small board meetings and groups of 300 people.
Tailored Meetings & Conferences
High Peaks Resort specializes in custom conference services, which lets you put together a group retreat that will exceed expectations. It doesn't hurt that we're located within a short drive of Albany and Saratoga in the largest natural preserve in the U.S. or that Lake Placid's history includes hosting two Winter Olympic Games. Team building while bobsledding or a cocktail party at the top of a 120-meter ski jump? We can do that. Ice skating on Olympic ice? Yeah, we have that, too.
Our goal for your meeting or corporate retreat is to ensure your team has everything you need to make your meetings extraordinary – whether at a keynote address, or checking out Lake Placid's many activities and experiences. Explore our unique Upstate New York meeting venues and start planning your next retreat today.
Your personalized event at High Peaks Resort includes:
On-Site Conference Services Manager
Off-Street Parking
Complimentary Upgraded Wi-Fi
Group Dining Options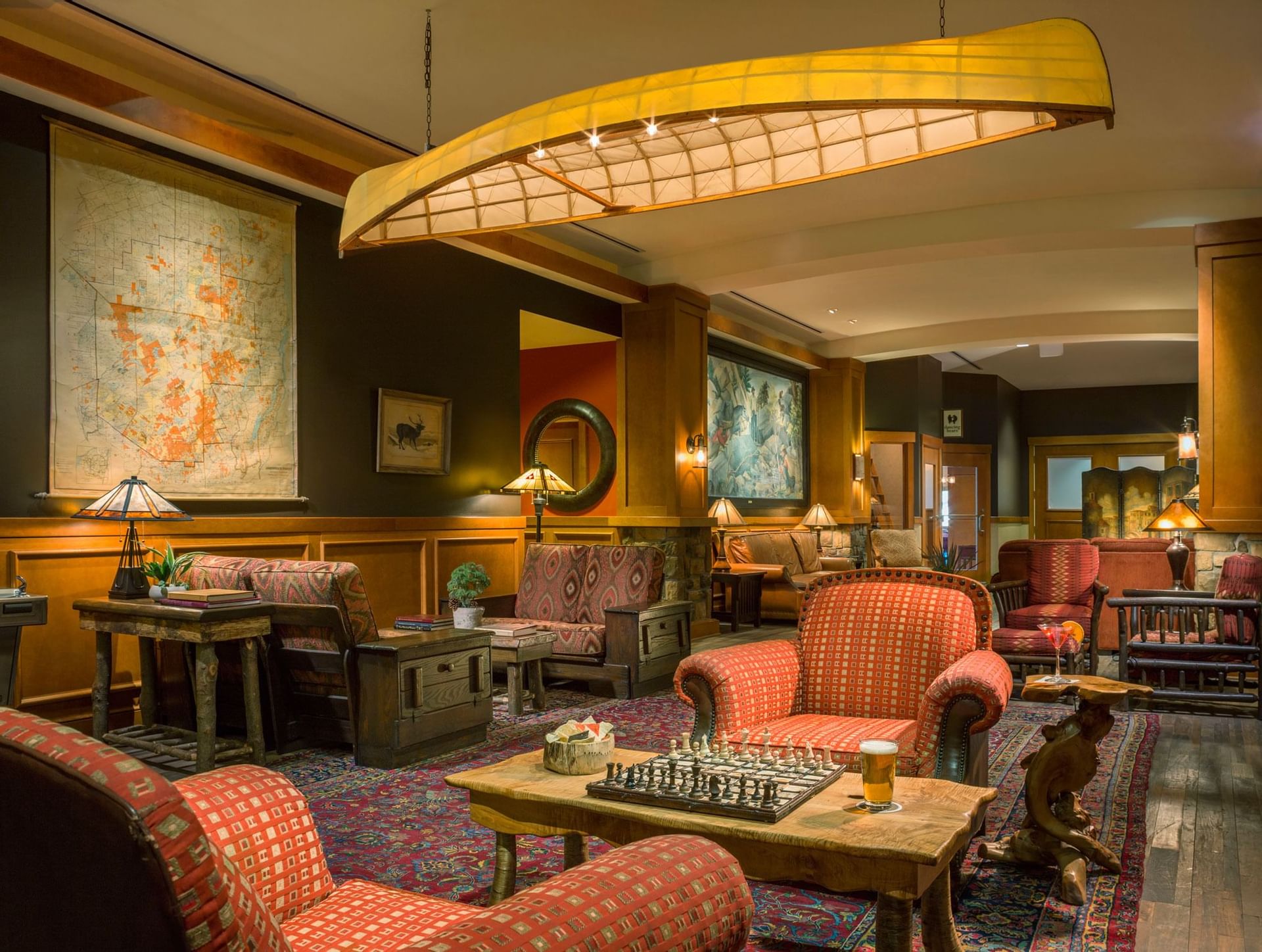 Corporate Retreats
When you book a corporate retreat at High Peaks Resort, our Olympic history comes alive, offering unique team-building experiences that you can only have at Lake Placid's Olympic venues.
Imagine you are dropped at a world championship-level bobsled track and, as a three-man team (plus a professional driver and brakeman); you have to navigate your way down an icy track at speeds of 50 mph+. Alternatively, your group is given the challenge of creating a synchronized skating routine. How your team navigates these unique challenges creates opportunities for learning and understanding team and business dynamics that you can put into practice to drive results – on the ice and off!
Dining at High Peaks Resort
Group meals can easily be arranged in one of our beautiful banquet spaces. With 10,000 square feet of banquet space and meeting rooms, we can accommodate the most intimate of groups to large-scale conferences. We provide all of the planning services needed for any type of event, family gathering, or conference.
High Peaks Resort is home to three of the best restaurants and bars in Lake Placid. We pride ourselves on serving delicious food with a side of good times. The Dancing Bears Restaurant features classic American cuisine surrounded by mountain-town ambiance. Don't miss our summertime hotspots, The Deck and the Bat at Lake House, complete with excellent cocktails and beautiful scenic views.