Pet Amenities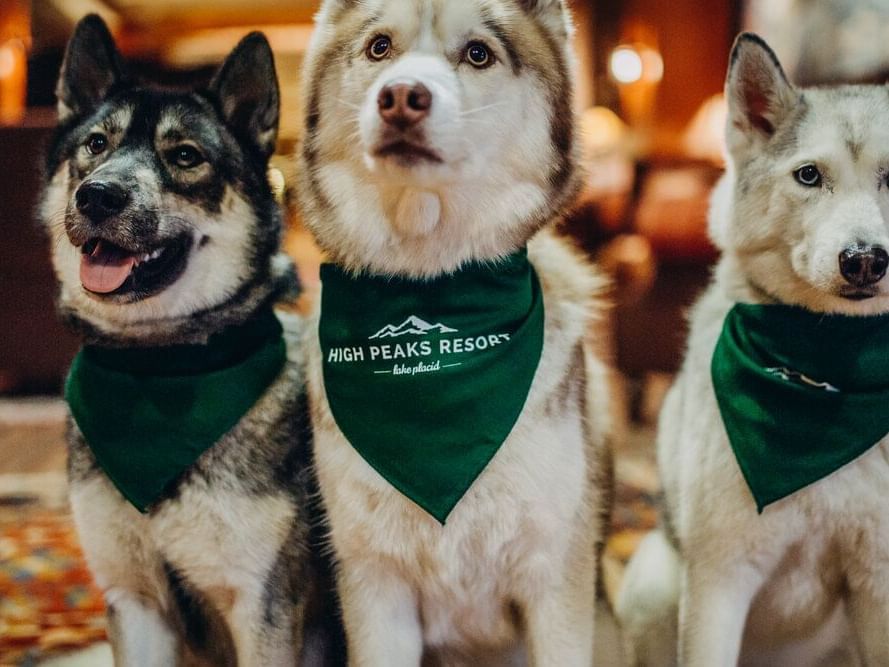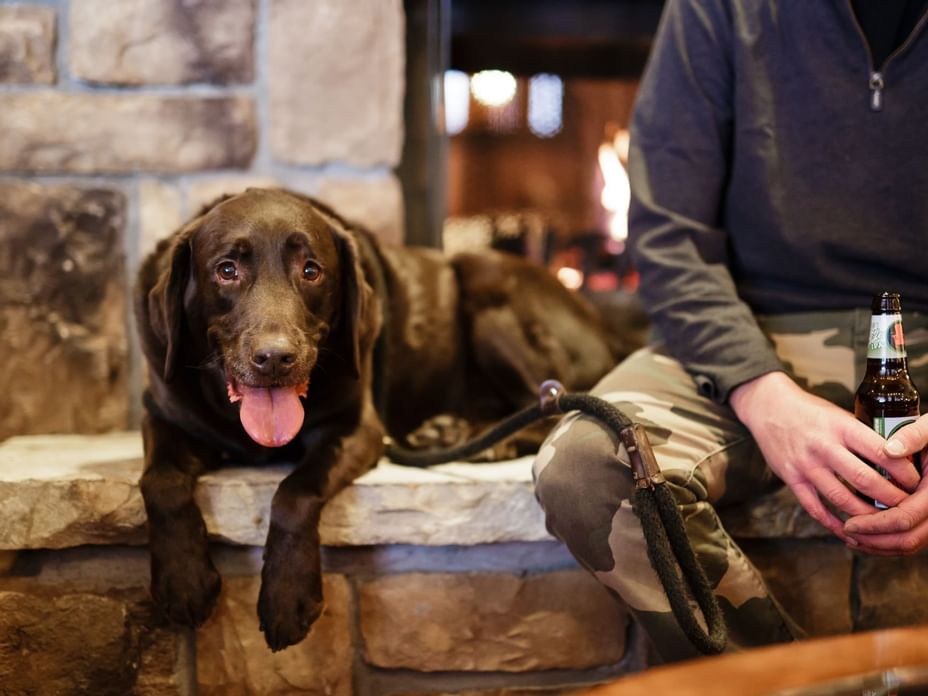 Pet-Friendly Accommodations
Our three hotel experiences, Lake House, High Peaks Resort, and the Waterfront Collection, offer dog-friendly rooms with easy access to the outdoors for mid-afternoon games of fetch and midnight bathroom breaks. High Peaks Resort welcomes up to 2 dogs, weighing no more than 75 lbs, to join you on your stay with us. A $55 per day, per dog pet fee helps us keep rooms clean, tidy, and ready to welcome your entire family.
Peak Pup Amenities
Dogs-only amenities include a High Peaks Resort or Lake House bandana, mat and food and water bowls, and a cushioned dog bed.
Your four-legged friend is invited to explore the resort and become a "Peak Pup," an exclusive for-dogs-only group of guests that receive a spiffy bandana at check-in, as well as the use of a mat and bowls, and a cushioned dog bed.
$55 per dog/per day
Paws for a Greater Cause
At High Peaks Resort, we're all about making a difference—for both our furry guests and the local community. That's why we're excited to share that a part of the dog fees from our pet-friendly stays will now go towards supporting the incredible work done by the Tri-Lakes Humane Society.
For years, High Peaks Resort has been a welcoming spot not just for our human guests, but also for their furry friends. We understand the special bond between humans and their pets, and we're committed to creating unforgettable experiences for every member of the family.
The Tri-Lakes Humane Society is a beloved part of our community, providing care, shelter, and love to countless animals in need. By giving a portion of our dog fees to this wonderful organization, we're aiming to create a positive impact on the lives of animals and support the heartfelt efforts of the Tri-Lakes Humane Society.