Lake Placid & Adirondacks Activities Guide
Fall Edition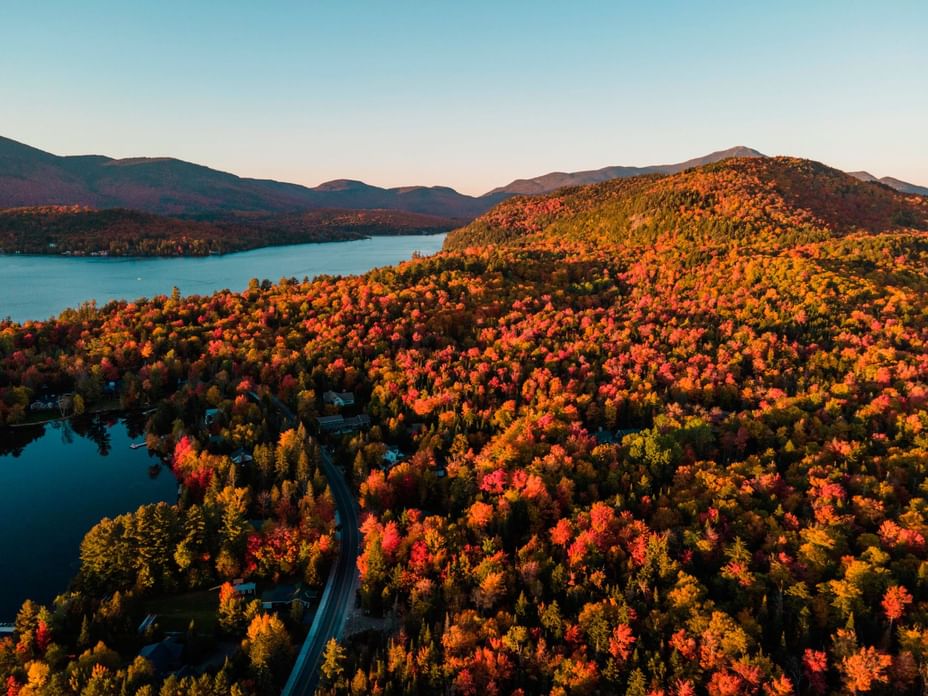 With 6 million acres of wilderness, the Adirondack Mountains hold unlimited potential for adventure and with so many possibilities it can be hard to decide on all the things to do this spring. To help you plan your experience we asked Ed Kanze, Naturalist and Adirondack Guide, what's special about spring in the Adirondacks. To leverage Ed's advice, see our list of suggestions below for each month this spring. Enjoy your fun in the Lake Placid region and don't forget to stop by and see us downtown.

September
Enjoy the Adirondack Fall Landscape
Fall color rises to near zenith this month. Red maple color peaks. The bright orange leaves of sugar maples in early October get more press, but the flaming crimson of red maples in September are every bit as gorgeous. Native asters and goldenrods bloom at this time of year. Neither causes hayfever, which is the fault of a drab exotic plant called ragweed, found in lesser quantity here than anywhere in the state.
Resort Suggestions
Take the leaf-peeping to new heights with a scenic flight over the Adirondacks with Adirondack Aviation Academy. Taking in the view from above the mountains gives you an unobstructed view of Adirondack fall colors in all their splendor. Adirondack Aviation Academy offers three scenic flights, Tour the Towns is a 25-minute scenic flight with views of Lake Placid and Saranac Lake, Higher than the Peaks, a 50-minute flight soaring above the 46 Adirondack High Peaks on a hiker's dream ride, or an 80-minute Burlington and Back flight which takes you to Lake Champlain.
Once it starts, spectacular foliage is almost everywhere you look. Pick a route and go on an adventure; you never know what spectacular sight is around the next turn. Adirondack Wayfinder is a fantastic resource for pre-plotted road trips.
Explore the Last Traces of Summer
Birds migrate in droves. This brings exciting opportunities for birders and casual bird-lovers. Southbound hawks stream across the skies on sunny days. Watch for migrating monarch butterflies! They look like fluttering pieces of stained glass. September is prime breeding season for moose. Be careful when you're driving, especially at night. And if you're in the woods, look for moose in wet places.
Resort Suggestions
Get a taste of Adirondack paddling when you stay at High Peaks Resort and enjoy the colors from a very different angle. When you stay at High Peaks Resort, you have access to our fleet of kayaks, pedal boats, and paddleboards for the perfect little adventure on Mirror Lake. Want to spend the whole day and explore more Adirondack waterways? Local guides have been inviting Adirondack visitors to experience the best of the region for 200 years.
Some of the region's best hiking is right in our backyard. The Lake Placid 9er is a great hiking challenge that is the perfect way to introduce yourself to the Adirondack Mountains. You'll find fantastic views and fewer hikers, making this the ideal starting point for Adirondack hiking adventures.
Wildlife Abounds
The thermometer can't make up its mind. Cool and warm days alternate. Waters begin to cool rapidly, so this is the last full month of congenial paddling. This is perhaps the finest time to climb an Adirondack high peak or any good-sized lesser mountain. As you ascend in elevation, you move forward through the calendar and find yourself at the height of autumn. Humidity is often low at this time of year, making for crisp views.
Resort Suggestions
Visitors to the 3,000-acre Paul Smiths College Visitors Interpretive Center (VIC) can explore boreal forests, northern hardwoods, peatland bogs, marshes, and swamps - and may catch sight of the wildlife that inhabit it like the snowshoe hare, waterfowl, owls, and songbirds, river otter, and more. Also, the VIC Butterfly House offers an up-close view of Monarch butterflies and a variety of fritillaries.

October
Leaf Peeping & Harvesting
Early October brings Adirondack fall color to its so-called peak. Fall color may well be prettier here than anywhere in the Lower 48. Cold nights and warm sunny days make for vibrant hues. And our mix of flaming hardwoods and deep green pine, spruce, and fir make for dazzling contrast. Autumn color in the Adirondacks represents one of the great wonders of the natural world.
Resort Suggestions
The Lake Placid Olympic Jumping Complex is your one-stop shop for spectacular foliage views. Take the Skyride gondola to the viewing elevator to get to the top of the 120-meter ski jump. Unleash your inner Tarzan on your way down with the Skyflyer Zipline.
Don your best flannel and spend a day indulging in the harvest season. The Great Adirondack Corn Maze is open now until the last weekend in October! Open Thursday through Sunday this autumn favorite is fun for any age and offers various challenges within the maze - just simply find your way through or find the scavenger hunt pieces for an extra level of difficulty!
Birdwatching
Believe it or not, bird watching may well rank as America's most popular pastime. More people watch birds than play baseball, football, hockey, basketball, golf, and tennis combined. Crisp fall weather and a manageable number of birds make this an ideal time to explore wild places with a guide and get in on the fun.
Resort Suggestions
Birds have the key to life! Flying, nesting, eating - these are the creature comforts and freedoms of our dreams, and the Adirondack Mountains are a great place for the budding birdwatcher to get their beaks wet.
Be Safe When Exploring
Paddling and boating conditions are typically congenial early in the month. Fishing is good, too. But be safe! Water temperatures are falling steadily, so it's vital that those who venture out in small craft wear personal flotation devices at all times. Hiking conditions are often fabulous. Gazing down from a rocky summit into a sea of fall color can be thrilling. Hikers should be advised, though, that winter can arrive out of the blue on high slopes and summits. A dangerous blizzard can be life-threatening to the ill-prepared, so hikers are advised to carry hats, mittens, warm clothing, and waterproof matches, and to turn around if conditions deteriorate. Enjoy the woods safely.
Resort Suggestions
The West Branch of the Ausable River is the most popular fly fishing location in the Adirondacks for good reason! Not only is it one of the most scenic spots in the park, but it is very accessible! You've probably seen anglers up to their knees as you're driving along Route 86 making it very easy to get in the water.
If you're looking for the ultimate fishing vacation, consider hiring a guide! For over 30 years, the Hungry Trout Fly Shop has been guiding experience on Adirondack waters and makes it their priority to know where the fish are biting. While they can't guarantee a bite, there is no better introduction for someone new to fly-fishing in the area.
November
Wildlife Watching
November can be a good month for wildlife watching. Leaves are down, and forests once impenetrable to the eye begin to reveal their secrets. Whitetail deer are breeding. Big bucks are at their most majestic, with massive necks (they've been working out all autumn) and grand racks of antlers. Because hunters are in the woods, hikers need to be wearing. Deer are largely or entirely colorblind, but hunters for the most part are not. Wear bright colors.
Resort Suggestions
There is never a bad time to visit the Paul Smiths VIC, and it's one of our favorites for fall. The huge biodiversity of the location makes it a great place to wildlife watch! Please keep in mind, however, that the lodge is closed in November so the only bathrooms will be the privies you find on the trails.
Great Opportunities for Aspiring Naturalists
Hiking conditions are usually excellent in lower areas. Snow and ice may already rule the high country. With fewer leaves on the trees, wildflowers withered, and a greatly reduced number of birds around, this is a fine time for aspiring naturalists to start learning. The candidates are fewer, so progress is more easily made. Early snows often make for excellent tracking.
Resort Suggestions
Looking for more information? Local Naturalists like Ed Kanze know the area exceptionally well and often what is nesting where and how to decipher signs of an animal's presence. While they of course cannot guarantee you'll see that rare bird on your list, they are a wonderful resource for learning more about the birds and other animals you do see!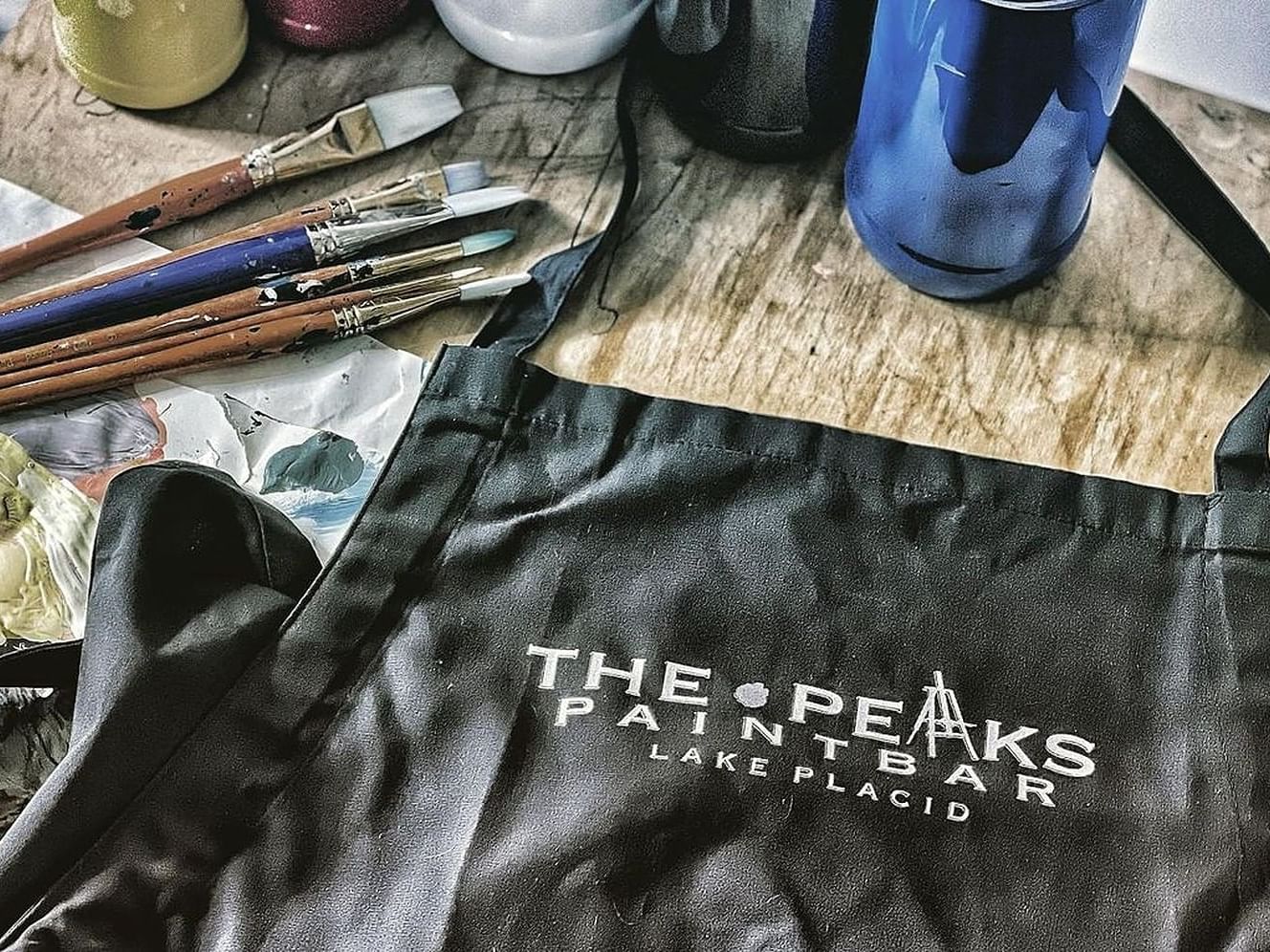 Escape to the natural beauty of the Adirondack Mountains and indulge in a unique and creative experience with a travel package at High Peaks Resort that includes admission for two to the new paint-and-sip venue, Peaks Paintbar, and a beautiful guest room with breathtaking views.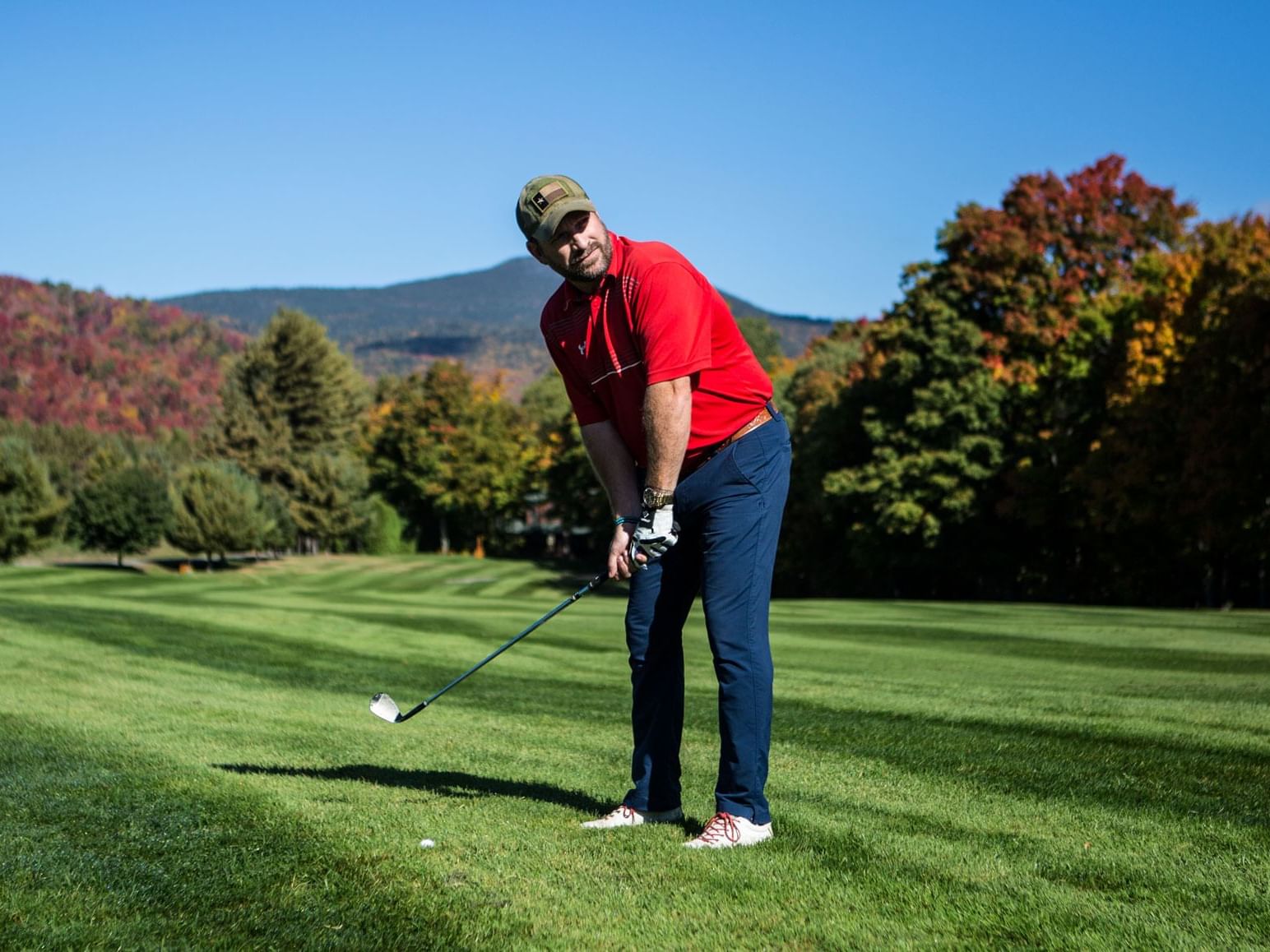 Enjoy a relaxing getaway at High Peaks Resort and play a round of golf at the prestigious Whiteface Club & Resort, with 18 holes and a cart rental included in your package.
Season opens this May!