10 Rainy Day Activities in Lake Placid, NY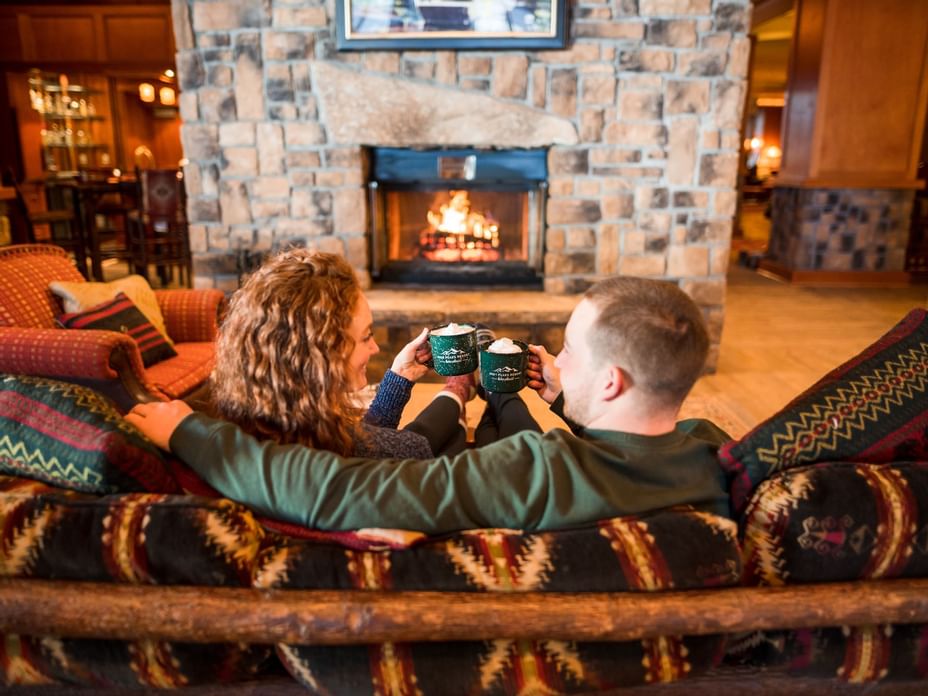 Don't let a little rain keep you from making the most of your Adirondack getaway. When bluebird skies are interrupted by sprinkles or showers in Lake Placid, turn your attention to these eleven rainy day activities!
Rainy Day Activities in Lake Placid
Catch a Movie
When was the last time you went to the movies for less than $10? The Palace Theater, located on Main Street, has been entertaining audiences on rainy days for decades. The elaborate décor and old-school feel will transport you to a time when a day at the movies was a big treat – and it only costs $7! While they mainly show new releases, the theater does host throwback nights as well, showing the most popular films from their many years past. Grab a bucket of popcorn and your favorite movie candy before you settle in to enjoy the show.
Stay Zen
If you've come to the mountains to relax, don't let a little rain stand in your way. Stop by one of Lake Placid's yoga studios and join a class as a guest. With options ranging from hot yoga to Vinyasa Flow, the skilled teachers at Yoga Tree, Hot Yoga Lake Placid, and Be Open Yoga with Noelle Wood will challenge your body while helping you clear your mind. Rain or shine, enjoy yoga on the Lake House lawn or recreation room with Noelle Wood's be Open Yoga.
Check Out a Book
Located on Main Street, the Lake Placid Public Library is a great place to adventure between the pages of a good book. Curl up in a window seat overlooking Mirror Lake and let your imagination run wild. With multiple levels to explore, and a picturesque lawn leading down to the water's edge, hours will go by without you even realizing it. If you have children with you, stay for storytime, take part in fun programming, or make a craft to take home as a souvenir.
Experience Climbing
The Adirondacks offers some of the Northeast's most unique and challenging outdoor rock climbing, but rain can make conditions dangerous and unpleasant. Luckily, it's also a sport with a rainy day option! Whether it be your first rock climbing experience or your hundredth, experience Adirondack climbing indoors at a local gym. The Climbery at High Peaks Cyclery offers routes perfect for beginners, and more experienced climbers are welcome to hone their skills by setting their own routes to practice!
Appreciate the Arts
The Adirondacks' stunning scenery is a natural muse for local artists. Nature-inspired paintings, photographs, sculptures, and more fill multiple art galleries in Lake Placid. Start your tour of the arts at Gallery 46 on Main Street and browse a wide variety of gift and souvenir-worthy pieces. Then, tour the Lake Placid Center for the Arts Gallery, which features work by some of the region's most distinguished artists alongside national exhibits. For a full day of artistic exploration take a drive to Main Street, Saranac Lake, and browse the Adirondack Artists Guild, Northwinds Fine Arts Gallery, and Adirondack Art Rise.
Just Bead It
Channel your own artistic inspiration into making a beautiful, one-of-a-kind piece of beaded jewelry or décor. Bring your friends and family and make it a full beading party, complete with friendship bracelets. Or, pick out all the supplies you need for your dream piece and head back to High Peaks Resort to bead in the comfort of your own hotel room. With an expansive selection of beads from around the world, you never know what treasure you will find.
Pamper Yourself
While it's tempting to pack your vacation with non-stop action, make sure you slow down and take some time to relax at The Spa & Salon at High Peaks Resort. With a full suite of services, ranging from manicures and pedicures to specialized body treatments, you'll be glad you prioritized yourself for a change. And, since many of their products are sourced locally, you can rest assured you are still enjoying an authentic Adirondack experience.
Embrace the Rain
Adventuring in the rain might not be your first pick, but it's still a good time! Instead of giving up on the outdoors, just adjust your plans. While towering summit views will be limited, there are plenty of lower elevation trails below the cloud cover that will take you to backcountry lakes or waterfalls instead of mountaintops. If you have all the proper rain gear and are willing to brave a bit of mud, you can also enjoy fishing, mountain biking, or, so long as there is no thunder or lightning on the radar, a misty paddle! If you're game but missing the gear, stop by a local outfitter to pick up the essentials.
Stroll Main Street
Pop open your umbrellas and hit the town. Lake Placid's Main Street is lined with local boutiques and name-brand outlets perfect for browsing on a rainy day. Shop Adirondack-inspired antiques, cabin-ready home goods, and gift-worthy souvenirs. You'll get so lost searching the shelves, you'll completely forget about the weather outside!
Maximize Hotel Time
Part of any getaway is enjoying the place where you stay! When you stay at High Peaks Resort or either of its sister properties, the Lake House or the Waterfront Collection, you will have no shortage of hotel fun to keep you busy until the rain clears. Enjoy a snack and a cocktail on Fridays and Saturdays beside a roaring fire at The Bar in the Lake House Great Room, and keep an eye on the weather from the expansive front window overlooking the lake. Relax poolside at the indoor pool, or gather your friends and family for a delicious meal at Dancing Bears Restaurant. Get in your workout at the Fitness Center, or keep the kids occupied for hours in the Game Room. No matter which property you stay at, you can enjoy the amenities of all three properties! You might even find yourself hoping for a rainy day.