Apres Culture for All
Embracing the Lake Placid Experience All Winter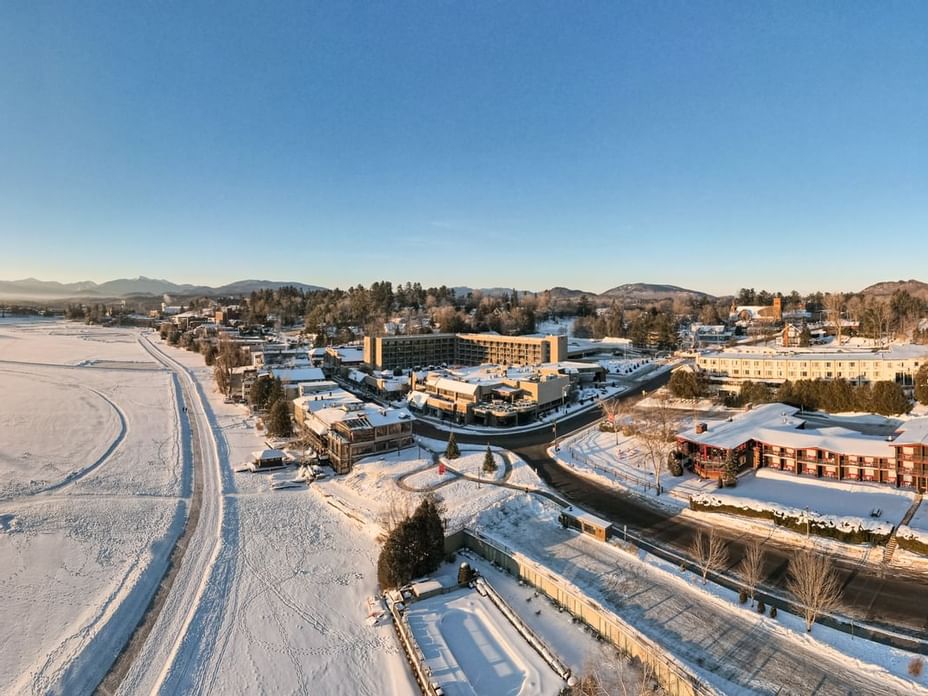 What is the spirit of Lake Placid?
No one was more surprised than I was when I found out my family was moving in January 2003, except maybe my friends. When I told them it would be to Lake Placid one of my friends said he was going to get me a neon pink survival suit so they could find me in a snow bank. Another asked me if I believed in miracles. That was all we knew about Lake Placid, that winter here was real, that the snow stayed white, and that it made a name for itself internationally by hosting the Olympic Winter Games twice.
I didn't think I would last long. I wanted to sing On My Own on Broadway. I wanted to write poetry next to the Temple of Dendur. I wanted the green field of Gaelic Park, not Green Acres. But Lake Placid has a way of growing on you.
As I write this, it's Thursday, January 12, 2023, and Lake Placid is readying itself for the FISU Winter World University Games Opening Ceremonies. The excitement is palpable. Over 2500 athletes and coaches from 600 universities around the world have come to our mountain village to compete on the world stage and it's easy to see why. After all, winter here is real, the snow stays white, and Lake Placid has hosted the Olympic Winter Games twice. Everything you need to host one of the largest multi-sport competition games in the world, second only to the Olympic Winter games, right?
Almost.
The spirit of Lake Placid isn't just winter recreation, it's also what comes after. It is in relishing the senses after a day on the slopes. It's in exploring history, not just the wilderness. It is in exercising your creativity as well as your body. That is the spirit of Lake Placid and it is for everyone - no matter where your interests lie.
Here's how locals will live the spirit of Lake Placid this winter.

Adventure
Whiteface Club & Resort Nordic Center
If you want to get outside and get some activity but you don't want to spend all day outside, this is the perfect way to have your cake and eat it, too. Admission to the Whiteface Club & Resort Nordic Center is included in your stay at High Peaks Resort and gives you access to groomed cross-country ski and snowshoe trails. Go for an hour or adventure all day!
Sensory Snowshoeing
Since my first experience in the Ausable River with Helene Gibbens I knew that mindfulness in nature filled a void in my Adirondack experience. I may never climb a High Peak or sail down a mountain on skis, but I can still find fulfillment in the cleansing stillness of nature. Helene Gibbens and Suzanne Weirich, Certified Forest Therapy Guides with Adirondack Riverwalking, provide you with snowshoes or microspikes depending on what the conditions call for and guide you through the process of shutting off the stressors of your day so you can immerse yourself fully in nature.
Whiteface Mountain
Of course, if you want to ski the biggest vertical drop in the East, look no further than Whiteface Mountain. Offering 288 acres of skiing on 87 trails and 53 acres of glades and state-of-the-art snowmaking designed to ensure that the mountain could be enjoyed no matter what mother nature's plans may be, Whiteface Mountain is a must for any ski enthusiast looking to hit the slopes this winter.

Après
The Peaks Paintbar
My favorite new addition to Main Street, Lake Placid can be found in the High Peaks Resort Main Street shops. Art has always been a part of my life, whether it's weekend art lessons in middle school, after-school Irish step-dance lessons, or majoring in voice at Fiorello LaGuardia HS of Music & Art and the Performing Arts. So when I found out that a Paint & Sip venue would be opening on Main Street in the High Peaks Resort complex I knew it would be the perfect addition to the Lake Placid experience, and the perfect spot to après anything. At The Peaks Paintbar, you'll find, paint, easels, wine and snacks, and a master art instructor in owner Ismael Rodriguez.
Just Bead It
My father and brother might be musicians, my partner might be a painter, but my mother was a Fashion Institute of Technology trained designer. Making wearable art is one of my favorite ways to channel those creative energies into something tangible and Just Bead It, across the street from High Peaks Resort, has exactly what you need so you don't need to spend a fortune on tools and supplies you don't. With thousands of beads, charms, and a fully stocked work area you can create to your heart's content and go home with something truly unique and truly you or a gift for a loved one!
Adirondack Foot Sanctuary
If you're going to play hard you're going to need a good recovery plan. If you've ever had your mind blown during a massage when you realize just how unhappy your feet were you know how important it is to treat them well. Enter Adirondack Foot Sanctuary. Take a seat on the oversized plush armchair. Before you, a copper bowl is filled with warmed water. Oils, herbs, flowers, salts, and more are added to create a specially blended foot soak. Follow that with a foot-focused massage and ease away an exhilarating day on the slopes. If you love the idea of a couples massage this Valentine's Day but your partner isn't comfortable on a massage table this is a fantastic alternative!
The Wild Center
If I had to pick one word for the Wild Center's Wild Lights exhibit it would be "otherworldly". The Wild Walk through the tree canopy that so many have experienced in the summer is covered from head to toe in lights. If you've ever wanted to know what it feels like to be a Lothlórien elf, this is your moment. Notes of a new musical composition by Whatever Penny float on the air and through the trees, a soundscape for a walk through an enchanted forest.
Olympic Museum
I adore a good museum, and the now completely renovated Olympic Museum at the Olympic Center does not disappoint! Discover the world's largest collection of Winter Olympic memorabilia at the Lake Placid Olympic Museum! Immerse yourself in a journey through time as you explore interactive displays, 3D visualizations, experiential learning exhibits, and captivating artifacts that bring to life the rich history and exciting future of winter sports in Lake Placid. From the thrill of victory to the agony of defeat, the museum takes you on a journey through the most iconic moments in the village's history and its bold aspirations for the future. Don't miss this opportunity to experience the Olympic spirit and learn more about the people, events, and stories that have shaped Lake Placid's legacy.
Olympic Speed Skating Oval
In preparation for the 2023 FISU World University Games, the Olympic Legacy Sites have undergone massive improvement projects that include a complete reconstruction of the James C. Sheffield Speed Skating Oval. The updated design and refrigeration plant ensures skatable ice throughout the season - perfect for an evening of couples or family ice skating.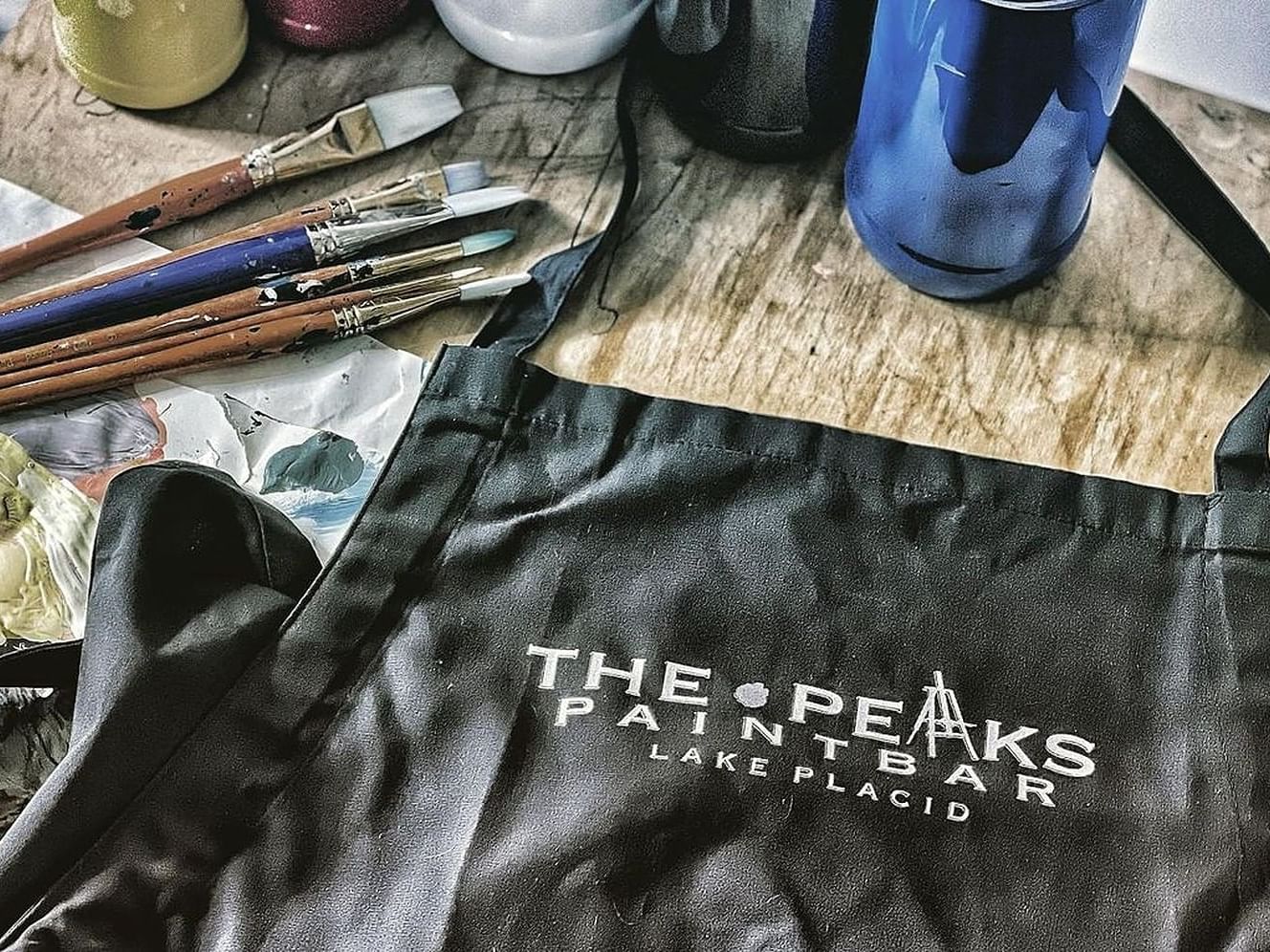 Escape to the natural beauty of the Adirondack Mountains and indulge in a unique and creative experience with a travel package at High Peaks Resort that includes admission for two to the new paint-and-sip venue, Peaks Paintbar, and a beautiful guest room with breathtaking views.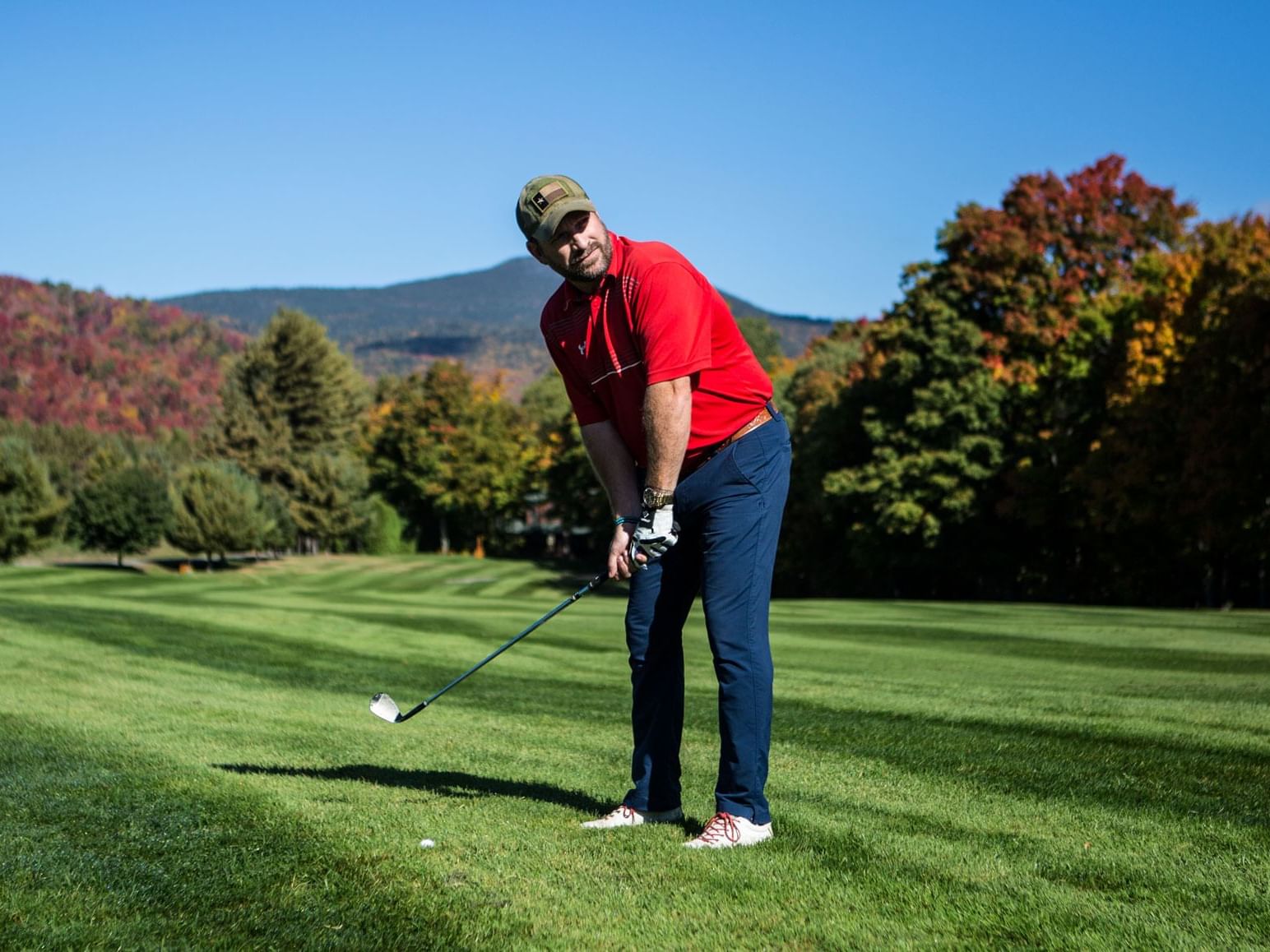 Enjoy a relaxing getaway at High Peaks Resort and play a round of golf at the prestigious Whiteface Club & Resort, with 18 holes and a cart rental included in your package.
Season opens this May!